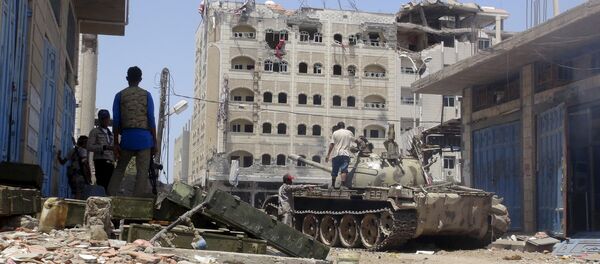 CAIRO (Sputnik) — The Houthi rebels will be defeated in the near future, displaced Yemeni President Abd Rabbuh Mansur Hadi said Sunday at a conference on Yemen reconciliation.
The conference in the Saudi Arabia's capital Riyadh involves over 400 representatives of the country's political forces and the international organizations. The representatives of the Houthi rebel group, the main opposition force in Yemen, do not participate in the conference.
"While we were planning the reconstruction of Yemen, the rebels tried to destroy it… But I'm certain about our coming victory over the dark forces," Hadi said.
He added that the Arab coalition "saved Yemen from armed gangs," and urged the UN and the international community to make every effort to implement the UN Security Council Resolution 2216, banning the supply of arms to Houthis.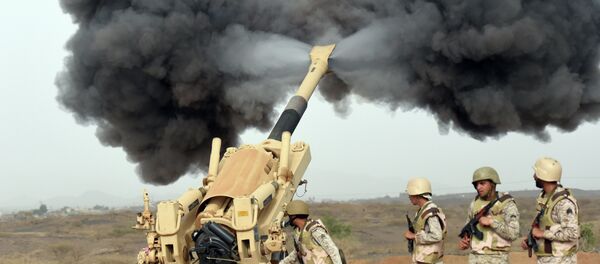 Yemen has been in a state of turmoil since late 2014, when the Houthi rebels took control over large swathes of the country, including Yemeni capital Sanaa, prompting President Hadi to flee the country.
At Hadi's request, on March 26, the Saudi-led coalition of Arab states started conducting airstrikes on Yemen, targeting Houthi rebel positions.
On April 21, the coalition said it had ended the Decisive Storm military operation and announced the start of the Restoring Hope campaign, saying it would focus on counter-terrorism and humanitarian efforts. Despite the announcement, the airstrikes have continued.
The number of people killed in Yemen since the conflict intensified in late March has topped 1,600, according to the UN estimates.