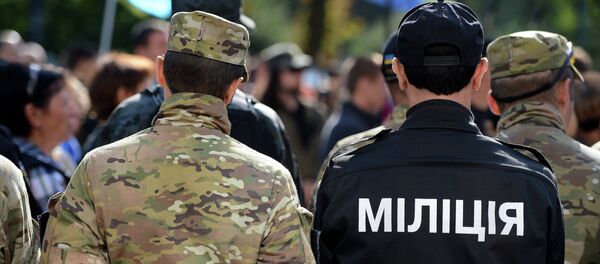 "It began, according to several sources in Kiev and Ottawa, when one of the protesters being chased by riot police waved a Canadian passport at embassy security. Once the door was open, the individual was quickly followed by other demonstrators armed with sticks and paving stones," The Canadian Press reported on Sunday.
Roman Waschuk, the current Canadian ambassador in Kiev, confirmed the account in a recent interview with The Canadian Press.
He acknowledged the protesters were camped in the main lobby for at least a week, which is something neither the country's Foreign Minister nor the government of Prime Minister Stephen Harper has ever publicly stated.
"I understand there was a Canadian passport holder associated in some way with the group," Waschuk noted adding that opening of the embassy doors was "a gesture designed to react and to reach out to the people suffering in the turmoil."
But some of Canada's European allies, speaking on anonimity because of the sensitivity of the subject, said the fact protesters were allowed to stay for so long and operate freely made it appear Canada was an active participant in regime change, and not just lending morale support.