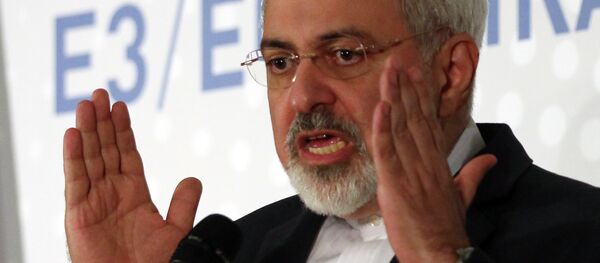 MOSCOW, August 14 (Sputnik) — "As for the potential Russian contribution, we are ready to continue participating in this process, but considering that this reactor in Arak is not a Russian construction, the leading role in its restructuring must be played not by Russia, but by other P5+1 members," Ryabkov said.
Last month, Iran and the P5+1 group, comprising Russia, the United States, the United Kingdom, France, China and Germany, reached a deal ensuring the safe development of Tehran's nuclear program and lifting the sanctions the West had imposed against it in fears that it was trying to develop a nuclear weapon.
Prior to reaching the deal, Iran agreed to redesign and rebuild the Arak reactor with a design making it unable to produce weapons-grade plutonium.
The reconfiguration of the Arak nuclear plant remained a sticking point in nuclear talks for a long time, because of the debate over who would reconfigure the reactor, how and when it would be done, and what financing would be used.
He added that a planned IAEA facility in Kazakhstan could be used to store Iranian excess nuclear materials.
"It was decided that excess nuclear material, about eight metric tons, will be exported to Russia in exchange for the supply of natural uranium," Ryabkov said. "The international [IAEA] center in Kazakhstan, an agreement on which is almost ready to be signed, was considered by us on different stages."
"I cannot confirm that this will be the number one option [to store the materials], but we do not abandon it," he added.