An unidentified jet was shot down on the Syrian-Turkish border, according to footage aired Tuesday by a Turkish private broadcaster Haberturk TV.
The Turkish television did not specify what type of plane, whether it was military or not, or to which country it belonged to.
According to a Turkish military official, the warplane was warned of violating the country's airspace before a Turkish F-16 fighter jet shot it down.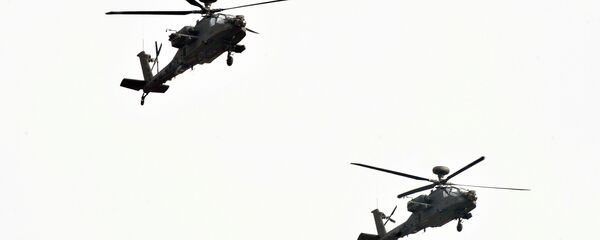 10 October 2015, 14:44 GMT
The plane caught fire in the air and fell into Syria's territory, in the area known as "Turkmen Mountain".
Both pilots of the aircraft managed to eject before it struck the ground, according to an eyewitness as cited by CNN Turk.
Following the incident, Turkish Prime Minister Ahmet Davutoglu sent the country's foreign minister to consult with NATO and UN officials on the events on the Syrian border.