The NATO ambassadors will meet in Brussels at 5 pm (4 pm GMT).
"The meeting of the North Atlantic Treaty Organization will be held at 5 pm (4 pm GMT) at Turkey's request," the NATO representative said.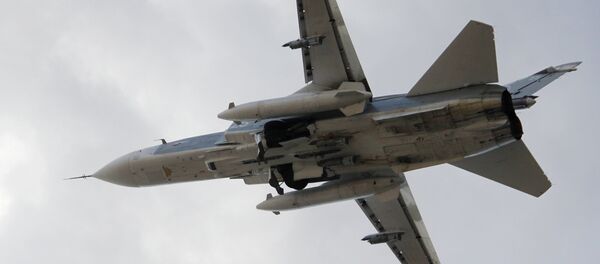 24 November 2015, 08:44 GMT
NATO is monitoring the situation closely, the representative added. The Alliance is in close contact with the Turkish government.
The Russian Su-24 Fencer military aircraft that crashed in Syria earlier in the day was downed by an air-to-air missile from a Turkish plane, Russia's President Vladimir Putin said Tuesday, describing the incident as a "stab in the back."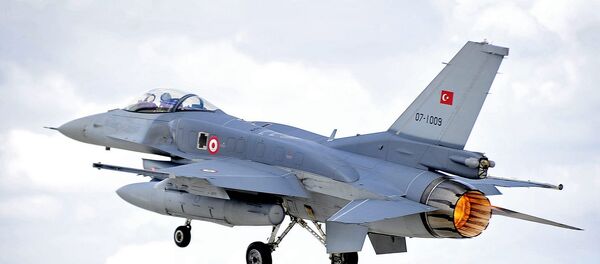 24 November 2015, 12:49 GMT
Putin added that the aircraft was around a kilometer (0.6 miles) from Turkey when it was hit.
Earlier in the day it was reported that the Russian Su-24 bomber jet crashed in Syria with two pilots aboard. Ankara claims Turkish F-16s shot down the plane because it violated the country's airspace. Contrary to Ankara's accusations, the Russian Defense Ministry said the Russian jet did not violate Turkish airspace and cited objective monitoring data as proof.
According to initial ministry information, both pilots were able to eject from the airplane. Their current condition and whereabouts have not been released.