ATHENS (Sputnik) — Following the incident, NATO expressed solidarity with Turkey and offered support for Ankara saying that the Alliance's assessments of the incident were consistent with information provided by the country, which claimed that the Russian warplane had briefly violated Turkish airspace.
"Greece was the first to address the council, it set the tone for the discussion, because Turkish aircraft constantly violate the Greek airspace. Then the French representative made a harsh speech," the source told RIA Novosti, adding that NATO's support was not unanimous.
According to the source, the representative of France said that the Turkish activities were undermining the operation against the Islamic State militant group.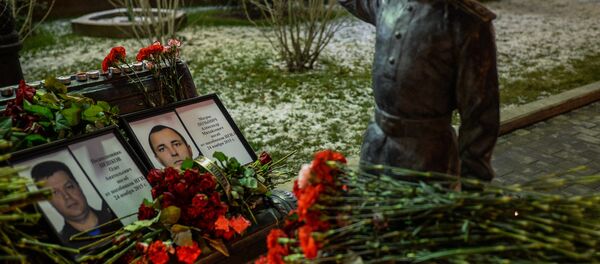 27 November 2015, 15:14 GMT
On Tuesday, a Russian Su-24 bomber crashed in Syria. Russian President Vladimir Putin said that the plane was downed by an air-to-air missile launched by a Turkish F-16 jet over Syrian territory, falling some 2.5 miles from the Turkish border.
Ankara claimed that it downed the Russian airplane because it violated Turkish airspace. Contrary to Turkish allegations, the Russian General Staff and the Syrian Air Defense Command confirmed that the Su-24 never crossed into Turkish airspace, citing precise objective control data.