In June, President Obama announced a major shift in strategy. To combat Daesh, also known as ISIL/The Islamic State, the US would redeploy 300 "military advisers" into Iraq. But to appease a war-weary constituency, the president insisted that these forces could not be considered combat troops.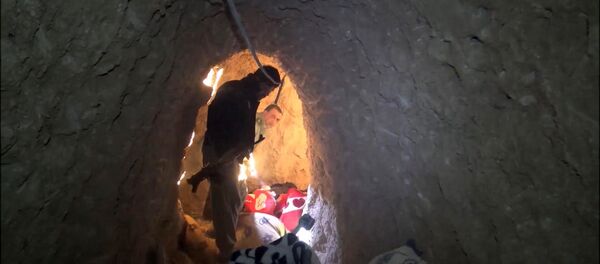 26 November 2015, 14:06 GMT
"American combat troops are not going to be fighting in Iraq again," he stressed.
But according to dozens of Kurdish forces speaking to the Guardian, fighting is exactly what those advisers have been doing.
"They fight and they even fight ahead of the Peshmerga," Karwan Hama Tata, a Peshmerga volunteer, told the Guardian. "They won't allow anyone to take photos of them, but they take photos of everyone."
Tata also provided the Guardian with a video that appeared to show American soldiers fighting alongside Kurdish forces, and others also provided footage or photographs which showed US personnel actively involved in combat.
One video shows Americans operating machine gun nests near the city of Kirkuk, while others say US forces took part in operations to retake the villages of Wastana and Dawus al Aloka. There are also reports of US snipers replacing Kurds.
"In February, for the first time, four American snipers came to south Kirkuk because we had lost several Peshmerga to the ISIS snipers," one senior commander told the Guardian.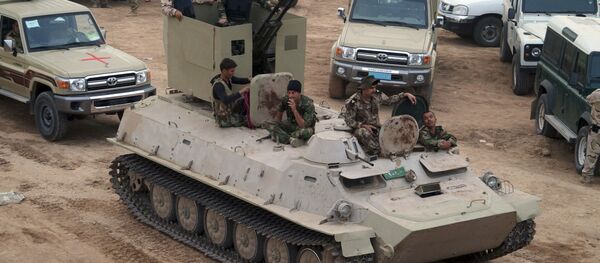 26 November 2015, 17:33 GMT
"The joke going around here is there are no boots on the ground because they're all wearing sneakers," one Peshmerga volunteer said.
Despite the multiple testimonies and physical evidence, the Pentagon continues to deny that US forces are engaged in any action beyond advise and assist missions.
"No US or coalition SOF [special operations forces] were engaged in any of these events you listed," US Central Command in Baghdad told the Guardian in response to the claims. "As US senior leaders have repeatedly stated, the US is not conducting a combat mission. We continue to conduct an advise and assist mission."
That statement seems at odds with the admissions of top-ranking Pentagon personnel. Last month, Master Sergeant Joshua Wheeler was killed while conducting a raid against a Daesh compound.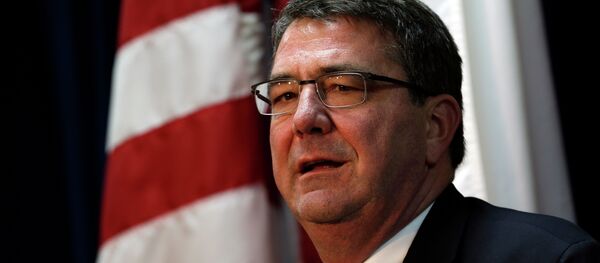 27 October 2015, 18:56 GMT
"We're in combat, I mean, of course, this is a combat zone. There's a war going on in Iraq, if folks haven't noticed. And we're here and it's all around us," Pentagon spokesman Steve Warren told reporters at the time.
Even US Defense Secretary Ashton Carter acknowledged that Wheeler was "killed in combat," and told NBC News that "this is combat and things are complicated."
With the Obama administration set to send up to 50 Special Forces "advisers" into Syria, there's little reason to believe that these personnel will not also be involved in direct combat operations.
"The issue is really situational. You're advising and assisting but put in situations that are much closer to engagement and combat. In those circumstances, I suspect the line becomes a very fine one – a matter of meters," Aaron David Miller, a former advisor to secretaries of state on Arab-Israeli negotiations, told the Guardian.
"We're playing roles where we're advising in forward positions. One man's floor is another man's ceiling. There's a very fine distinction."