Turkish troops remain in Iraq despite a partial withdrawal, Iraq's Defense Ministry spokesman Nuseir Nouri told Sputnik Arabic.
In a convoluted statement, the spokesman first denied that Turkish troops were present in Iraq, then saying that there are troops protecting the camps training Masoud Barzani-linked fighters. On Friday, up to 150 Turkish military personnel had been deployed in northern Iraq's Nineveh province allegedly to provide training to the fighters.
"As far as we know there are no Turkish [military] Forces inside the territories of Iraq. What exist on ground are Turkish trainees in the military camps in Iraq. <…> The number of the [Turkish] forces inside the Iraqi territories is rather big for simply protecting the camp," Nouri said.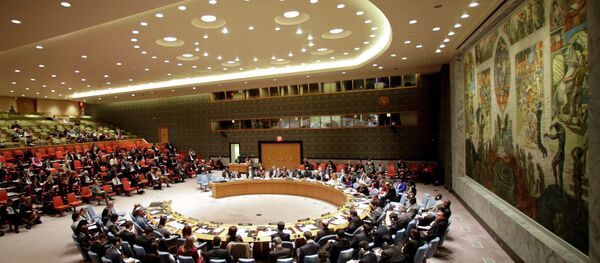 7 December 2015, 23:06 GMT
The troops are said to be training fighters linked to Masoud Barzani, leader of one of the country's Kurdish factions. His party is rivals with that of the former Iraqi President and Kurdish leader, Jalal Talabani.
On Monday, Iraqi Prime Minister Haider Abadi gave Turkey 24 hours to withdraw its troops from Iraq to avoid the matter being reviewed by the UN Security Council. Turkey has refused to do so.
"After the Iraqi Minister of Defense talked to his Turkish counterpart, Turkey halted the project of sending additional forces. This is a positive initiative and development. Turkey withdrew its [additional] forces towards its borders. However, some of its forces are still there," Nouri added.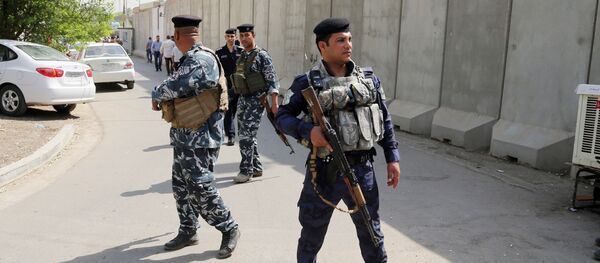 8 December 2015, 08:55 GMT
Abadi previously said that the deployment of Turkish servicemen on Iraqi territory had been carried out without the consent and knowledge of the Iraqi authorities and represented a violation of sovereignty and a breach of the principles of good neighborliness.
Militias Pledge Action
Also on Tuesday, Iraq's Popular Mobilization Forces told Sputnik that it would will take appropriate measures against Turkish forces if Ankara does not pull its troops out of the country by the deadline set out by the government
"The Popular Mobilization Forces will take appropriate measures against Turkish forces if they refuse to leave [Iraqi territory] by the deadline set by the country's government. We have no need to announce these measures," Karim an-Nouri said.
The group was formed by the Iraqi government in 2014 as a counter-insurgency militia to fight the advance of Daesh, although its members consider it a government force. The group is said to have equipment including M1 Abrams tanks, M113 armored personnel carriers and Humvees supplied by the Iraqi government.