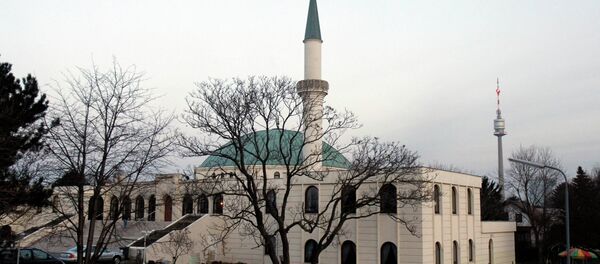 26 February 2015, 15:12 GMT
A popular Christian song called "Gottes Liebe ist so wunderbar," the title of which translates to "God's love is so wonderful," was performed at the school. A teacher in the town of Wels in northern Austria decided that she would replace the word "God" with "Allah," writing it in by hand. She reasoned that a greater part of the 10-year-old students in the class were Muslims.
"It isn't just about the use of the word Allah. You just can't go about rewriting text like this," a father of an Austrian girl who brought home the edited version of the song lyrics said, according to The Local.
He, alongside other Christian parents, complained to a school inspector. An investigation is ongoing.
"I did not realize that the teacher was planning this. Songs like this in future have no place outside of the religious class," Ulrike Fellinger, the head of school, commented.
Traditionally, people in Austria and Bavaria greet each other with 'Grüß Gott', which translates to 'God Greet,' instead of the more common German 'Guten Tag' ('Good day'). Roman Catholics make up some 62% of the Austrian population. According to recent estimates, Islam is practiced by some 7% of residents.