It is unknown what lead to Major General James Martin Jr. collapsing, but he was carried from the podium and taken to another room before being brought to the hospital as a precaution.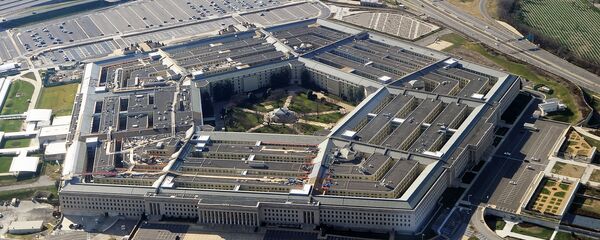 5 February 2016, 07:54 GMT
The news conference was to discuss the Air Force's fiscal 2017 budget, Martin is the deputy assistant secretary for budget under the Air Force's Financial Management and Comptroller office. Martin was in the middle of discussing the funding for their F-35 fighter jet program.
Carolyn Gleason, the Air Force Deputy for Budget, took over where Martin left off and finished the briefing.
"That's what the F-35 will do to you," Ms. Gleason nervously joked.
Martin was back to work on Wednesday "supporting Secretary of the Air Force Deborah Lee James and Chief of Staff General Mark Welsh at the Senate Appropriations hearing," Air Force spokeswoman Maj. Melissa Milner told the Air Force Times.