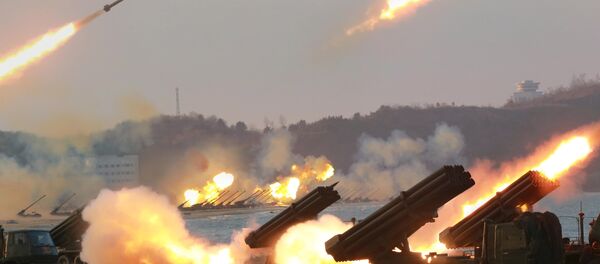 TOKYO (Sputnik) — South Korea has condemned North Korea's recent underwater test launch of a ballistic missile and pledged to take retaliatory measures if Pyongyang continues to violate UN resolutions, the country's Foreign Ministry spokesman Cho June-hyuck said Sunday in a statement.
Earlier in the day, Pyongyang confirmed that it tested a submarine-launched ballistic missile off the eastern coast the day before, stating that the test launch was a "remarkable success."
"Regardless of the success or failure, North Korea's new test-firing is a clear violation of the UN Security Council resolution… [The government] will take necessary actions in close cooperation with major countries if North Korea makes additional provocations," Cho said.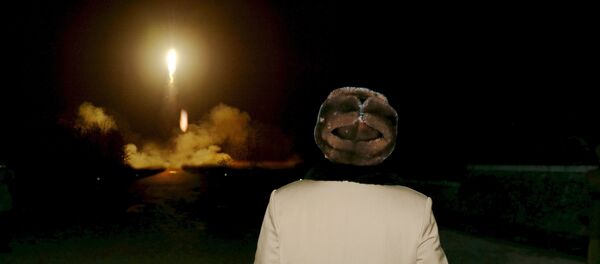 The South Korean Defense Ministry said Pyongyang may deploy submarine-launched ballistic missiles in the next three to four years for actual combat use, having made progress in underwater ejection capabilities.
Tensions on the Korean Peninsula escalated after North Korea successfully carried out a hydrogen bomb test in early January and put a satellite into orbit a month later, violating UN Security Council resolutions and triggering condemnation from the international community.