WASHINGTON (Sputnik) — On Monday, US President Barack Obama announced sending additional 250 US troops to help train local forces in Syria to fight the terror group.
"Ultimately, the purpose — and the reason the president [Barack Obama] has given us the authority to increase our numbers there — our objective of course is to collapse ISIL's [Daesh's] control over Raqqa," Carter said when pressed about the mission of the newly deployed US troops.
The recently deployed US military personnel in Syria will act as a hub to integrate European and Gulf special forces into the US-led coalition against Daesh, US Secretary of Defense Ashton Carter said at a congressional hearing on Thursday.
"[The US military forces] will also serve as a hub to incorporate partner special forces from both European and Gulf partners that will augment our coalition's counter-ISIL efforts there," Carter told the US Senate Armed Services Committee.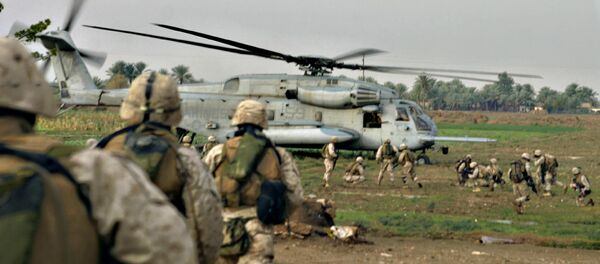 Carter emphasized that the additional US personnel will expand the Pentagon's efforts to "train and equip capable, motivated, local anti-ISIL fighters inside Syria, especially among the Sunni Arab community" in that country.
The Department of Defense canceled its first Syrian train-and-equip program at the end of 2015 after the $500 million initiative failed to produce more than five or six fighters. The failure of the program led the Pentagon to loosen requirements for Syrian fighters.