WASHINGTON (Sputnik) – Russia has repeatedly expressed its concern about the creation of a US-designed ballistic missile defense system in Europe, approved at the 2010 NATO summit in Lisbon. Poland and Romania joined Spain and Turkey in agreeing to deploy elements of the system on their territories.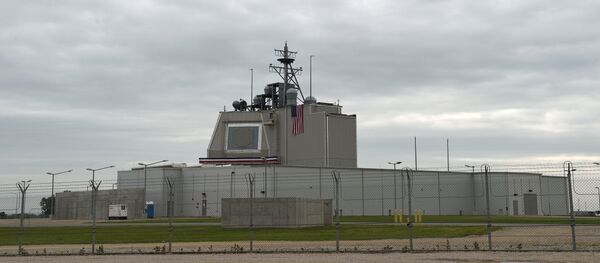 "European Phased Adaptive Approach (EPAA) is not directed against Russia and is not capable of undermining Russia's strategic nuclear deterrent. Interceptors are designed to be launched from AEGIS Ashore sites to defend NATO in the case of a missile attack from the Middle East," Evans said on Friday.
The United States' Aegis Ashore system is expected to become operational in Poland in 2018. It is planned to form part of the European missile shield and be armed with land-based Standard Missile-3 (SM-3) interceptors.
In recent years, the United States has taken significant steps to deploy ballistic missile defense systems throughout Europe under the European Phased Adaptive Approach (EPAA). The Aegis Ashore facility in Poland marks the third phase of the EPAA.