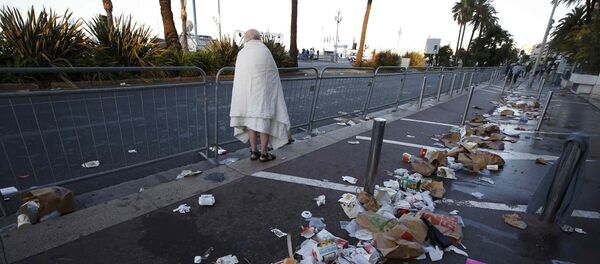 A bomb disposal operation was conducted on a highway near Nice where a truck
attack occurred Thursday night
.
A truck were parked 100 meters away from the apartment where a search raid was earlier conducted. Two buildings were evacuated.
A French demining squad blew up a suspicious package on a road near Nice, where a demining operation has been carried out.
Late on Thursday evening, a heavy truck rammed into a crowd celebrating the Bastille Day in Nice, killing 84 and injuring dozens.
The driver was shot dead by police. According to documents found inside the truck, he was a 31-year-old man who was a resident of Nice of Tunisian origin.