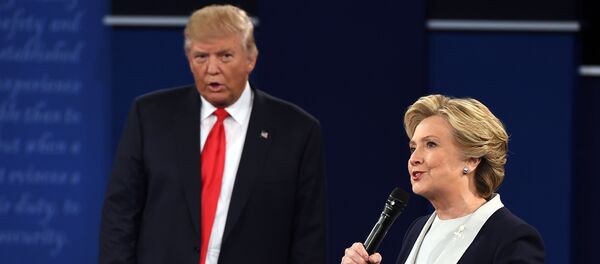 22 October 2016, 11:03 GMT
MOSCOW (Sputnik)
–
The Russian Foreign Ministry's ambassador-at-large, Vladimir Churov, said Monday he is surprised by the active role of the Federal Bureau of Investigation (FBI) and the Central Intelligence Agency (CIA) in the US presidential campaign.
"I am somewhat surprised by the active participation in the campaign of specific agencies like the CIA and the FBI," Churov told RIA Novosti.
He maintained that the US intelligence agencies' warnings of outside  interference in vote rigging or altering vote numbers at precincts could belie the US authorities' bid to withhold data, including the number of voters, early voters and the election returns.