A recent Sputnik.Polls survey revealed that the majority of Europeans believe that they need protection from NATO. According to the poll, half of the Europeans polled believe that the European Union does need the protection offered by the US and NATO, while only 48 percent of American respondents share their opinion on the matter.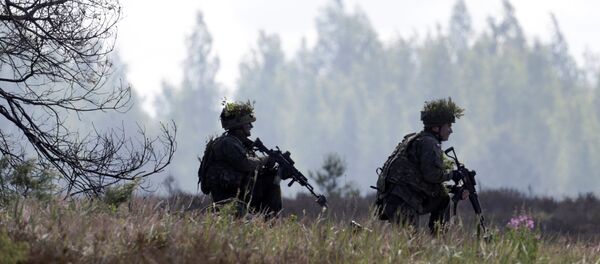 1 February 2017, 10:26 GMT
The idea that Europe needs the US and NATO aid turned out to be especially prevalent in Germany (63 percent) as well as Italy and Poland (65 percent). Meanwhile, the concept that Europe doesn't require any external assistance to ensure its safety appears to be most popular in France (30 percent), Spain (33 percent) and in the US (31 percent).
Laurent Jacobelli, Deputy Secretary General of the France Arise (Debout la France, DLF) party said that the result of the survey can be explained by a discrepancy in the defense capabilities within the EU.
"There are several categories of countries in the EU. There are countries that don't have armed forces or have a small army. They do need protection from an international organization [NATO]. Among them are Italy, Spain and Germany. They need NATO more than France does. France has one of the strongest militaries in Europe," Jacobelli told Sputnik French.
Furthermore, he shared assumptions on the future of relations between NATO and its centerpiece force, the United States, as well as the possible changes to Washington's involvement in European defense issues.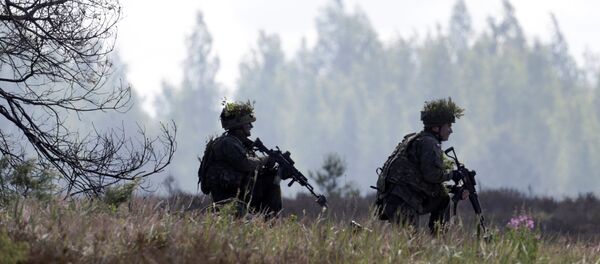 31 January 2017, 13:02 GMT
US President Donald Trump has long been known as a vocal critic of the alliance, saying that the organization is not much engaged in fighting terrorism and that its members are not contributing enough.
In January, in an interview with The Times, Trump called the alliance "obsolete."
"I said a long time ago that NATO had problems. Number one it was obsolete, because it was designed many, many years ago. Number two the countries aren't paying what they're supposed to pay. I took such heat, when I said NATO was obsolete. It's obsolete because it wasn't taking care of terror," he said.
"I guess that Trump has at least one talent. He knows what the American people want. This is why he won. He understood that many in the US don't want their country to remain the defender of the world," Jacobelli pointed out.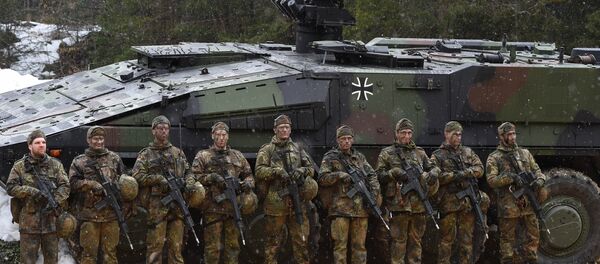 1 February 2017, 08:16 GMT
Moreover, he added, Trump understood the conclusions on the situation in Europe that the "geopolitical reality permanently changes and alliances are unstable."
"I think that the American people don't want to be dragged into wars in remote parts of the world, into wars over some un-American values," Jacobelli said.
He also questioned the idea that the European Union needs own defense structure in the form of a European army.
"Why is it often said that Europe needs defense? Who is going to attack Europe? A certain country can be attacked, but not Europe. Europe should not be regarded as an undivided whole. The EU is a community of nations with their own armed forces. So, it cannot be attacked, unlike certain European countries," Jacobelli said.
He also underscored that taking into account Brexit, a European army would be a heavy financial and military burden for certain countries, especially France. 
"This situation would be the same as between the US and NATO now. Taking into account the differences between separate European militaries, a European army would mean a France-sponsored army," Jacobelli concluded.
Never miss a story again — sign up to our Telegram channel and we'll keep you up to speed!