MOSCOW (Sputnik) – Earlier in the day, the White House said in a statement that Washington had identified potential preparations for a chemical attack by Syrian government forces.
"They need to somehow justify this military aggression toward the sovereign state, that is why they are laying the groundwork for it," Krasov said, noting that Washington was constantly using such "pseudo news" to "destabilize the situation in a number of states."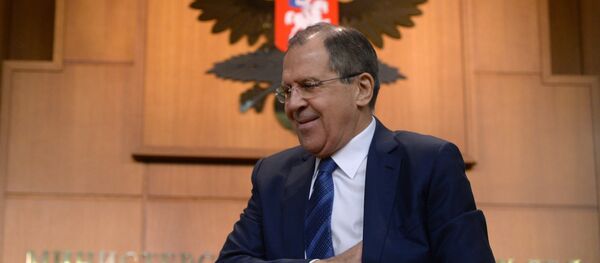 Krasov reminded of the situation with "the white powder in a vial" when in 2003, then-US State Secretary Colin Powell demonstrated the sample of what was called the Iraqi mass destruction weapon at the session of the United Nations Security Council calling for the military intervention in the country. No evidence of active production facilities or usable stockpiles of such weapons have, however, been found in Iraq following the US-led invasion in the country in March 2003.
"Nothing new, I think that the global community must condemn all these ill-judged actions of the US administration. You see, the actors are changing in the [US] administration, while the play is performed by the same ones," the parliamentarian stressed.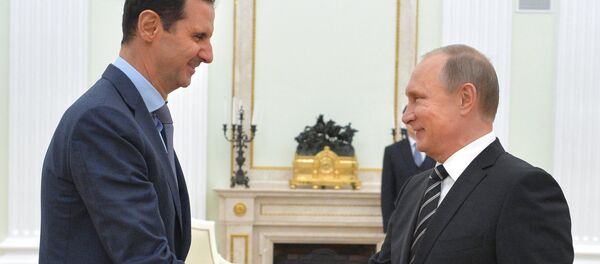 On April 4, the National Coalition for Syrian Revolutionary and Opposition Forces supported by the United States blamed the Syrian government for an
alleged chemical weapon attack in Khan Sheikhoun
in Syria's Idlib province. Reacting to the incident, Washington, which had not presented any proof of the chemical weapons use by Damascus, launched 59 Tomahawk cruise missiles at the Syrian governmental military airfield in Ash Sha'irat on April 6.
Damascus has repeatedly denied any involvement in the incident and said that the Syrian government doesn't possess chemical weapons as the full destruction of Damascus' chemical weapons stockpile had been confirmed by the Organization for the Prohibition of Chemical Weapons (OPCW) in January 2016.
In an interview with Sputnik on April 21, Assad characterized the alleged chemical attack in Khan Sheikhoun as a provocation to justify the US strike on Ash Sha'irat. The Syrian leader also warned of the possibility of the new provocations similar to the one in Khan Sheikhoun.