"We heard about this statement. We do not know what is the basis for this. And of course we categorically disagree with the 'another attack' wording," Peskov told reporters.
Kremlin spokesperson Dmitry Peskov said that it considers such US authorities' threats against Syrian legitimate leadership unacceptable.
"We also consider any similar threats to the legitimate leadership of the Syrian Arab Republic unacceptable," Peskov stressed.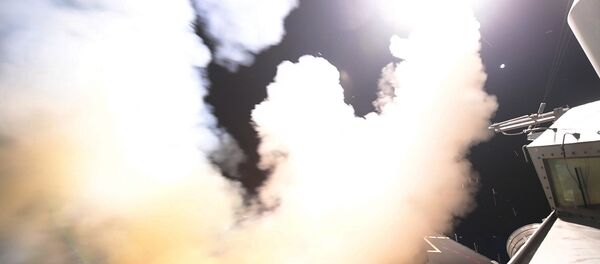 However, he noted that a potential danger of repeated provocations with chemical weapons use in Syria still exists as there is evidence that Daesh terrorists possess such arms.
"Cases of chemical toxic substances' use by Daesh terrorists have been repeatedly recorded. There is a potential threat of the repeat of such provocations. However, I repeat that I don't possess exact information and I believe that my colleagues from special services and the Defense Ministry will share it [information] if they possess it."
The Syrian government cannot be held accountable for the April 4 chemical attack in the Idlib province "because, as you know, despite all of Russia's demands, an unbiased international investigation of the previous tragedy has not been carried out," he added.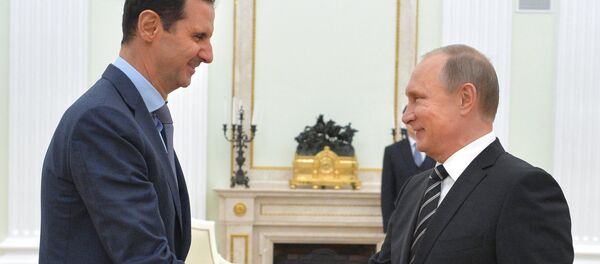 On April 4, the National Coalition for Syrian Revolutionary and Opposition Forces supported by the United States blamed the Syrian government for an
alleged chemical weapon attack in Khan Sheikhoun
in Syria's Idlib province. Reacting to the incident, Washington, which had not presented any proof of the chemical weapons use by Damascus, launched 59 Tomahawk cruise missiles at the Syrian governmental military airfield in Ash Sha'irat on April 6.
Damascus has repeatedly denied any involvement in the incident and said that the Syrian government doesn't possess chemical weapons as the full destruction of Damascus' chemical weapons stockpile had been confirmed by the Organization for the Prohibition of Chemical Weapons (OPCW) in January 2016.
In an interview with Sputnik on April 21, Assad characterized the alleged chemical attack in Khan Sheikhoun as a provocation to justify the US strike on Ash Sha'irat. The Syrian leader also warned of the possibility of the new provocations similar to the one in Khan Sheikhoun.