The Russian Embassy in London and officials in Moscow have asked pointed questions about Yulia Skripal's Reuters interview, marking concerns about the embassy's inability to speak to her directly to ensure that she is not being held in the UK against her will and that she did not make her statement under pressure from UK officials. Based on some odd grammatical formulations, embassy officials suggested that the text may have been translated from English to Russian, which is odd, given that Yulia is a native Russian speaker. In any case, the embassy stressed that Russia was glad to see Yulia alive.
Speaking to Sputnik, Russian political scientist Igor Shatrov stressed there was one remark in Yulia's statement – her hope to return to Russia, which stood out above the rest. 
"It is unlikely that anyone would want to return to a country accused of poisoning her. Therefore for me, this phrase is the most significant statement that Julia made," the analyst said. "I think the provocation has come to naught. We are trying to objectively evaluate Julia's action, and see that the young woman is worried and under a certain degree of pressure."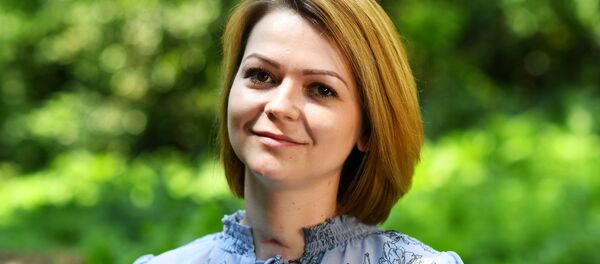 Unfortunately, Shatrov noted that "those who concocted this provocation will use this text against Russia. They will focus on other phrases. Therefore, whether the position of the British media will change is something that's hard to predict. Skripal continues to be inclined to the side of the British special services. We can see that she is resistant, but also afraid for her life and for that of her father, because she understands that she has become a pawn in a serious game, and each word can deprive her of her life."
As for the scripted nature of the interview, Shatrov suggested that this was not crucial. "Anyone who knows even a little about television will notice that the girl made her address with the help of a teleprompter. … There's nothing criminal about this, of course; it was a crucial moment, and we could see that she was very worried. But it's clear that every word was checked. We see rhetoric of using terms like 'invasive.' It's clear that experts prepared a text which, it's possible, contained more severe accusations against Russia, but that Yulia did not agree to them."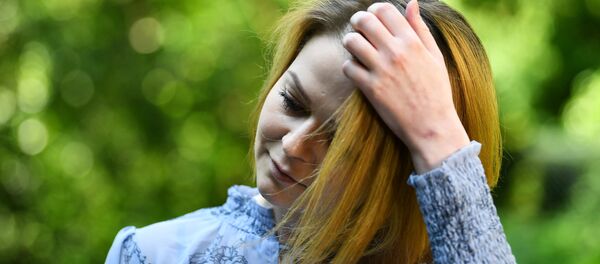 For his part, Alexander Vavilov, a historian and lecturer at the Diplomatic Academy of the Russian Ministry of Foreign Affairs, suggested that over the long term, the British government's continued accusations against Russia over the Skripal poisoning, combined with the lack of any concrete evidence, will undermine London.
"In my view, as more time passes, the more new details will emerge which will put the British in an embarrassing position. Because if you look at Yulia's address, it becomes clear just how far-fetched their claims are," Vavilov said.
"So we will wait for new revelations and evidence to confirm our position, which is balanced, calm, and lacks any attacks or insults. Meanwhile, from the British side we have seen everything up to open insults against us. But as it was said in Ancient Rome, 'Jupiter, you are angry, therefore you are wrong,'" the historian added.
Russian former intelligence agent Sergei Skripal and his daughter Yulia were poisoned on March 4 in the southern English city of Salisbury. The incident sparked a major crisis in relations between Russia and the UK after London accused Moscow of being responsible for the crime. Russia has categorically rejected the allegations made against it and pointed to a large number of inconsistencies in the British government's claims.
The views and opinions expressed by Igor Shatrov and Alexander Vavilov are those of the speakers and do not necessarily reflect those of Sputnik.