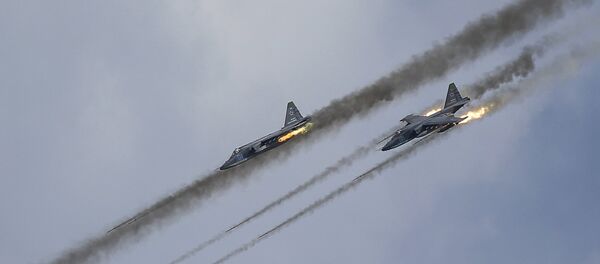 Lt. Gen. Sergey Rudskoy said in his press briefing on Friday that weapons and ammunitions are continuously being delivered to the al-Nusra Front terrorists in Syria, allowing them to engage Syrian government forces and hindering the fight against Daesh in the country. 
"The never-ending flow of large trucks from Turkey carrying weapons and ammunition crosses the Turkish-Syrian border. This constant feed of live forces and weapons allows terrorists from the Nusra Front to continue their provocative shelling and make advances on Syrian government forces, which diminishes [government military] activity against Islamic State terrorists in other areas," Rudskoy said during a briefing.
Rudskoy also added that the US has acknowledged that the heaviest fighting is centered around areas where the al-Qaeda affiliated al-Nusra Front is most active. 
"Everyone knows, and our US partners admit that the biggest hot spots of active military operations are those parts of the Syrian Republic where the al-Qaeda-affiliated terrorists from the al-Nusra Front run rampant."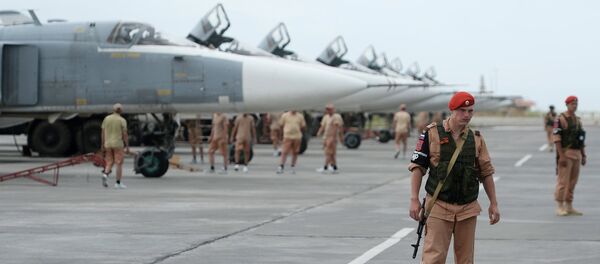 So far, according to Rudskoy, the US has refused to conduct joint operations against terrorist groups in Syria, which has led to an escalation of the conflict. 
The al-Nusra Front terrorist group hampers the ceasefire efforts in northern areas of Syria, the Russian General Staff said Friday.
"It is very clear that the terrorist group Jabhat al-Nusra, active in the regions of Aleppo and Idlib, is the main obstacle to expanding the ceasefire regime to northern areas of Syria," Sergey Rudskoy, chief of the Main Operational Directorate of the Russian General Staff, said.
Moreover, the Al-Nusra Front has used the 'period of silence' to partly restore its combat capability. Rudskoy told reporters.
Earlier, Russian Defense Minister Sergey Shoigu offered to conduct joint air strikes against terrorist groups in Syria, but the Pentagon declined the offer. However, The Russian Foreign Affairs Ministry says Moscow hasn't ruled out a possible joint operation in the future.