NATO has rejected a Russian proposal aimed at ensuring air safety in the Baltics, the Wall Street Journal reported Tuesday, citing the Alliance's officials.
In accordance with Moscow's plan all planes flying in the Baltic Sea region would operate with their transponders turned on.
"Allied officials say the proposal would do little to improve air safety-or prevent Russian aircraft flying dangerously close to ships or planes flown by western allies," the media outlet remarked, adding, however, that "key NATO allies are keen on advancing the military dialogue with Russia."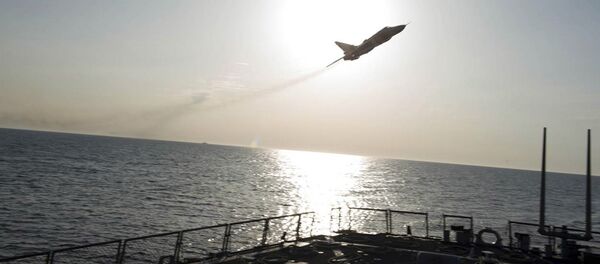 16 September 2016, 18:18 GMT
At a July meeting of the NATO-Russia Council
Moscow came up with the plan meant to reduce tension in the Baltic region
. In addition to turning transponders on Russia proposed an exchange of military experts on air safety.
"Russia proposed a way forward on how we can address issues related to transponders and air safety. We stated clearly that we welcome that Russia is ready to sit down and discuss air safety, transparency, including transponders. But we also asked for more details, and I think it's up to Russia to discuss the details of the proposal, but we welcome that Russia is showing more interest on the issue," Secretary General of NATO Jens Stoltenberg told journalists following the meeting of the NATO-Russia Council.
The issue was raised following a series of incidents involving US reconnaissance aircraft approaching Russia's airspace and Russian fighter jets.
In late April the Pentagon officials claimed that the Russian Su-27 performed a "barrel roll" "dangerously close" to a US Air Force RC-135 spy plane flying over the Baltic Sea, in close proximity to Russia's border.
It is worth mentioning that the incident occurred after Russia's Su-24 had flown over the US Navy missile destroyer Donald Cook heading on to Russia's waters in the Baltic Sea.
The Pentagon complained that Russian aircraft fly with their transponders turned off.
In response to the US' allegations Russian Defense Ministry spokesman Maj. Gen. Igor Konashenkov drew attention to the fact that US spy planes had been repeatedly spotted "creeping" toward Russia's airspace with disabled transponders.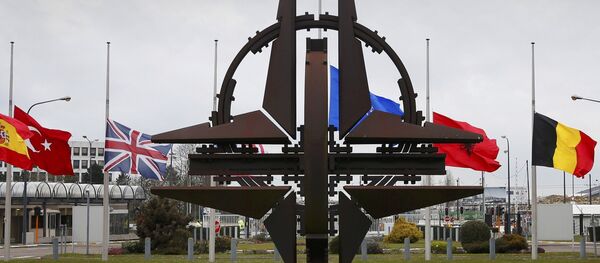 18 September 2016, 14:11 GMT
"The reports of foreign media saying that a Russian Su-27 allegedly flew in dangerously close proximity to a US RC-135 reconnaissance aircraft in the skies over the Baltic Sea on April 14 are not true," Konashenkov told reporters.
"To identify the target, one of the Su-27s of the Baltic Fleet aviation forces on duty was sent. It performed its flyby and identified the object as a reconnaissance plane RC-135U of the US Air Force," he elaborated, stressing that the Russian aircraft acted within the frame of international law.
In early July, Russian Minister of Defense Sergei Shoigu ordered to take measures to improve air security over the Baltic Sea, signaling that the Russian Air Force is ready to carry out missions with their transponders activated if NATO military forces do the same. The initiative was announced after Russian President Vladimir Putin met with his Finnish counterpart Sauli Niinisto.
However, NATO officials rejected Russia's proposals to switch transponders on and to organize a meeting of the countries' military experts.
The Wall Street Journal remarked that the Alliance's planes usually fly missions with enabled transponders. However, "some allies, including the US and Norway, occasionally operate without transponders while flying national reconnaissance or surveillance missions," the media outlet admitted.
Needless to say that NATO's unwillingness to establish the working relationship with Russia does not add to the region's security.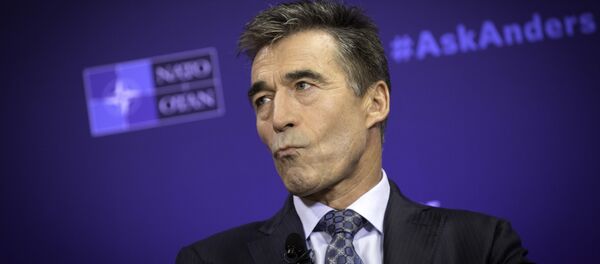 21 September 2016, 11:39 GMT
Commenting on the issue Russian envoy to NATO Alexander Grushko
told journalists
last Thursday that the Alliance is seemingly "seeking to justify its decision to suspend practical cooperation with Russia."
Speaking to Russian online newspaper Vzglyad back in May Russian military experts noted that the US reconnaissance planes are violating "their own rules."
In particular, Russian test pilot Magomed Tolboyev underscored that US spy planes are using the flight paths of civil aircraft, which is strictly prohibited by the International Civil Aviation Organization (ICAO).
"Our pilots are more disciplined than their US counterparts," he noted, adding that the Americans are routinely violating the rules not only along Russia's borders but elsewhere in the world.
For his part Russian military and political analyst Alexander Perendzhiev suggested that NATO is deliberately aggravating tensions with Russia seeking yet another "pretext for new accusations" against Moscow.