France will strike Syria again if there are reports of new attacks using chemical weapons. This was stated on Tuesday by the French Defense Minister Florence Parly speaking on air on the radio station RTL.
"The goal of the strike against Syria was to prevent Bashar Assad from repeating such attack. If this happens, we can consider the possibility of repeated strikes," Parly said.
READ MORE: Western Coalition Aimed to Give Terrorists Break by Striking Syria — Moscow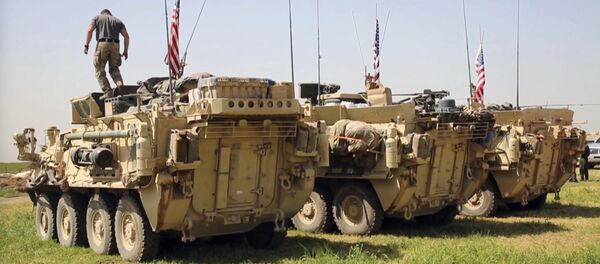 The United States, the United Kingdom and France launched over 100 missiles on multiple targets in Syria in response to the alleged chemical attack in Eastern Ghouta's Douma that reportedly took place on April 7.
Damascus has refuted the accusations, saying that the chemical attack was staged and condemned the Western strikes.
According to the Russian Defense Ministry, a total of 103 cruise missiles were launched by the US and its allies, 71 of which were intercepted by Syria's air defense systems. Moscow called on the OPCW to launch an investigation into the attack. The Russian Reconciliation Center for Syria said its representatives visited the place of the alleged attack and questioned local doctors, who said they had not received individuals with symptoms of chemical poisoning.
Other countries strongly condemned the assault, with Russian President Vladimir Putin calling it an "act of aggression against a sovereign state that has been fighting against terrorism."