MOSCOW, March 30 (RIA Novosti) – Twenty eight people were killed and 13 injured after a blast caused by a methane gas ripped through a coalmine in China's northeast Jilin Province on late Friday night, Xinhua news agency reported.
There were a total of 41 miners working underground at the Babao Coal Mine in the city of Baishan when the explosion hit the coalmine at around 10:40 p.m. local time.
A spokesman with the provincial work safety and supervision bureau said all injured were taken to hospitals and their injuries were not life threatening.
Rescuers already finished work at the scene of the accident and investigators are working to establish the cause of the explosion.
The coal industry in energy-hungry China is one of the most dangerous in the world due to poor work safety standards and intensive work schedules. Hundreds of lives are lost annually in accidents at coal mines in the country.
© Sputnik
Methane in coalmines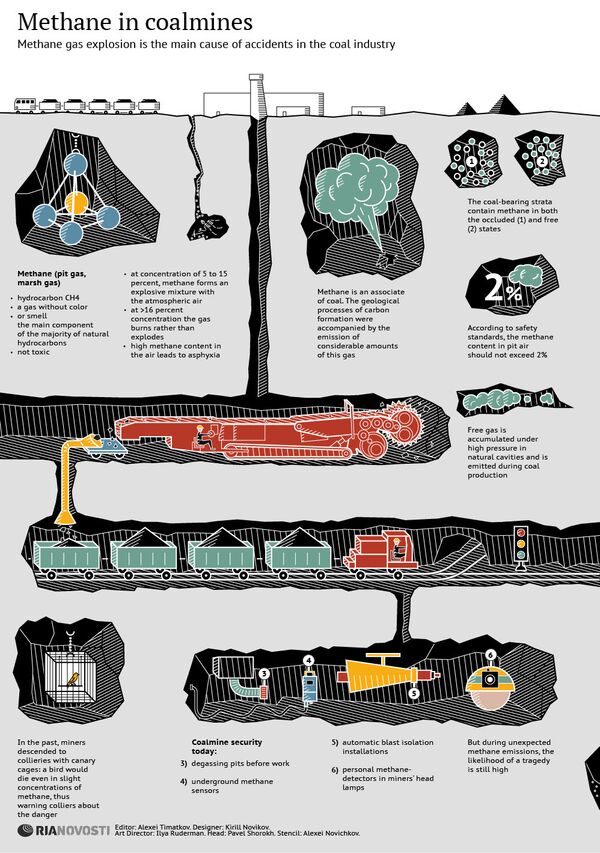 Methane in coalmines