© RIA Novosti
Chernobyl: an accident with catastrophic consequences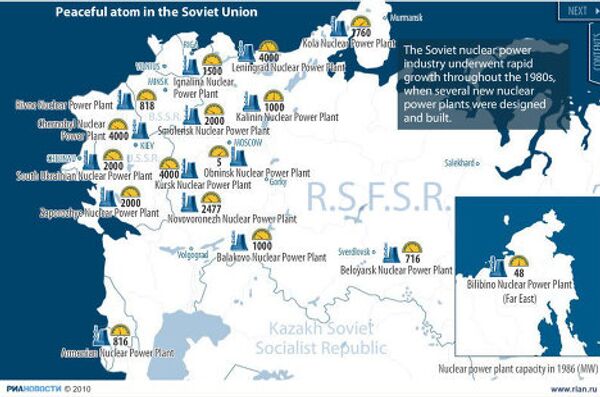 Chernobyl: an accident with catastrophic consequences
"The timber growing in these forests has an increased radioactive nuclides content only in its surface layers, mostly in the bark. This bark can be stripped using domestically-made mobile bark-stripping systems," Alexander Kovalevich, director of the Forest Institute at the Belarusian Academy of Sciences was quoted as saying by the Belta state news agency.
Kovalevich said timber could be safely procured in forests with a radiation contamination level of up to 40 curies per square km.
Modern machinery will shield workers from radiation, he argued. "At present, about 27 percent of timber is procured with the use of harvesters and this share will rise to 70 percent by 2015. A driver working in the cabin of this vehicle is fully protected from the viewpoint of radiation safety," he said.
"Annually, we would be able to get several million cubic meters of environmentally-safe timber in these areas, which could be used in the furniture-producing and other industries," the scientist said.
On April 26, 1986, the worst nuclear accident in history occurred in the Soviet Union when reactor No. 4 at the Chernobyl nuclear power plant exploded.
Vast areas, mainly in the three then-Soviet republics of Ukraine, Belarus and Russia, were contaminated by the fallout from the critical nuclear meltdown. Some 200,000 people were relocated after the accident.