MOSCOW, June 23 (RIA Novosti) – Russia's Emergencies Ministry has sent a plane to Izhevsk in western Urals to take Mikhail Kalashnikov, the 93-year-old inventor of the legendary AK-47 assault rifle, to a Moscow clinic, ministry spokeswoman Irina Rossius said on Sunday.
"Due to the emergence of the need for medical observation, the doctors have decided to send Mikhail Timofeyevich [Kalashnikov] to one of Moscow clinics," the spokeswoman said, without specifying the health condition of the legendary assault rifle inventor.
The plane is equipped with a special medical module and has the necessary medical equipment, she said.
"During the flight, the best doctors of the Emergency Ministry's Centrospas team and the all-Russian Disaster Medicine Center 'Protection' will accompany the legendary rifle maker to monitor his health condition," the spokeswoman said.
The 93-year old Kalashnikov was taken on May 17 to the cardiology department of the clinical and diagnostic center in the Republic of Udmurtia in western Urals for planned health checks, which he undergoes several times a year. He was discharged from the clinic on May 30.
© Sputnik
The legendary Kalashnikov assault rifle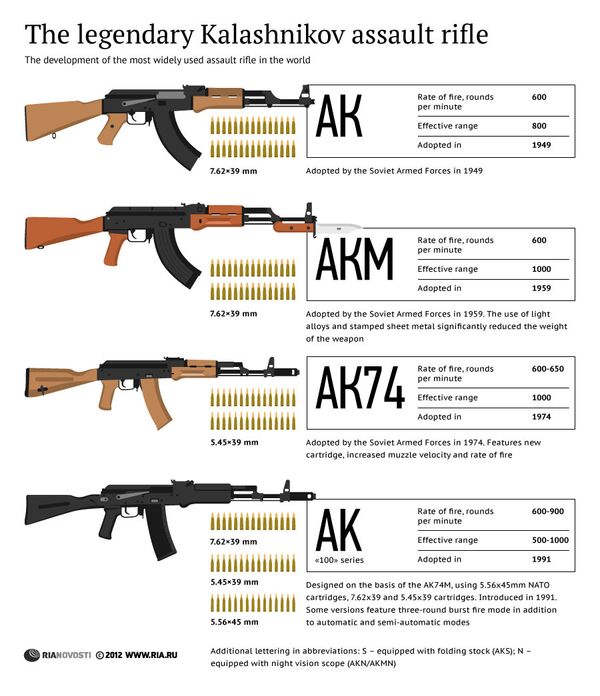 The legendary Kalashnikov assault rifle