MOSCOW, July 4 (RIA Novosti) – Sukhoi Su-30SM multirole fighter jets will be delivered to the Russian Air Force as fully equipped squadrons, rather than "piecemeal," deputy commander Colonel Sergei Kobylash said Thursday.
The Su-30SM is the latest development of the twin-seat Su-30 jet fighter family, a derivative of the long-serving single-seat Sukhoi Su-27, one of the air force's most important warplanes.
The new aircraft has better radar and communications capabilities, an improved friend-or-foe system, a new ejection seat and new weapons. It also has thrust-vectoring engine nozzles, providing super-maneuverability at low airspeeds.
© RIA Novosti
Su-30 Multirole Fighter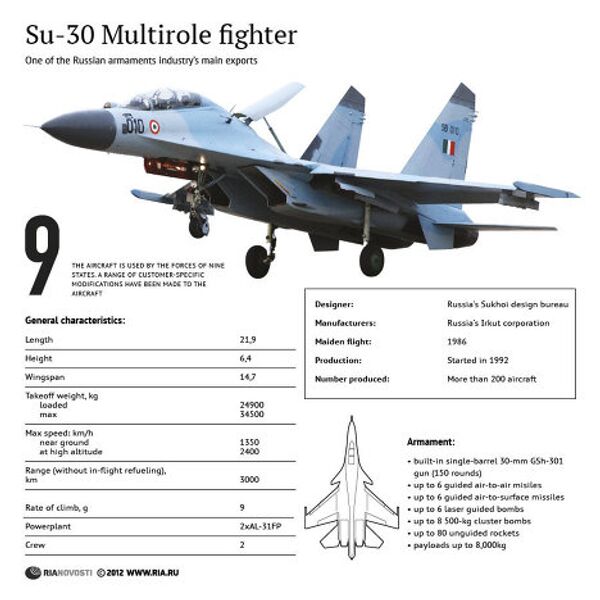 Su-30 Multirole Fighter