MOSCOW, August 6 (RIA Novosti) - The Russian Air Force will take delivery of its first fifth-generation T-50 fighter jet "in the third quarter of this year" for final state test flights starting in the fourth quarter, the service's commander Lt. Gen. Viktor Bondarev said Tuesday.
In late April, President Vladimir Putin said the T-50 would enter service with the country's armed forces in 2016, and not 2015 as had been previously announced. United Aircraft Corporation's President Mikhail Pogosyan said T-50 flight tests would begin in 2014.
The T-50, which will make up the core of Russia's future fighter fleet, is a multirole warplane featuring "stealth" technology," super-maneuverability, super-cruise capability, and advanced avionics including an active electronically-scanned array radar, according to its designer Sukhoi.
© RIA Novosti
Russian Fith-Generation t-50 Fighter Jet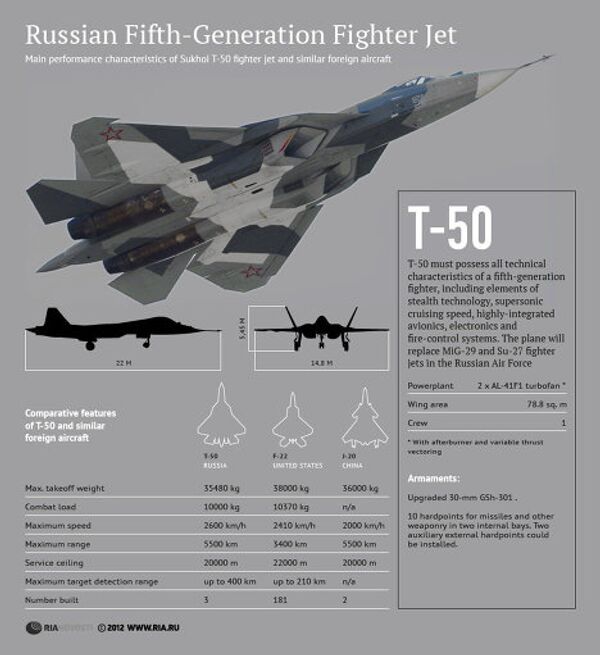 Russian Fith-Generation t-50 Fighter Jet