MOSCOW, August (RIA Novosti) – Russia has destroyed more than 30,000 metric tons of chemical warfare agents, or about 76 percent of its chemical weapons stockpile, Russia's industry and trade minister said Thursday.
Russia has destroyed more chemical agents than any other of the 180 signees of the 1997 Chemical Weapons Convention, Minister Denis Manturov said while visiting a chemical weapons disposal facility in the Bryansk Region, which borders Ukraine and Belarus.
More than 500 inspections of Russia's chemical weapons stockpile have been conducted since the convention came into effect, and not a single violation has been detected in this respect, the official added.
© Sputnik
Elimination of Chemical Weapons in the World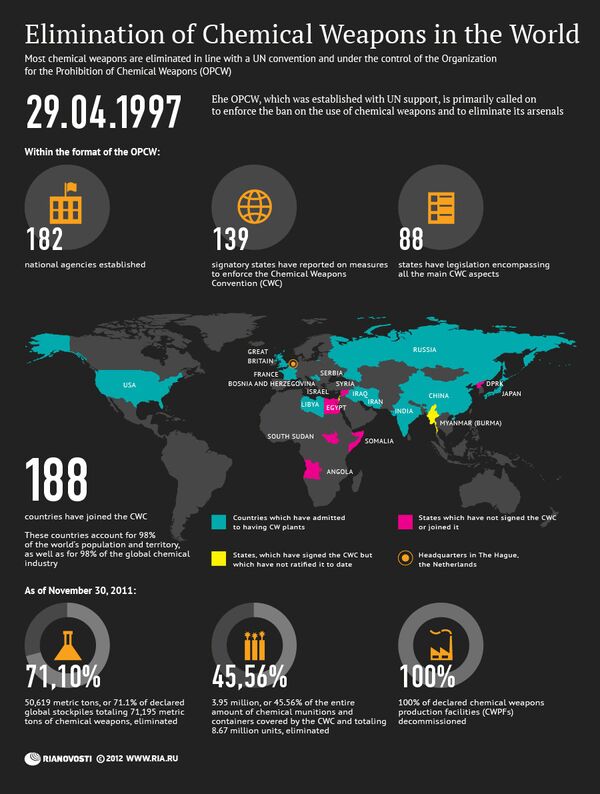 Elimination of Chemical Weapons in the World