NEW DELHI, August 20 (RIA Novosti) – India's Defense Ministry has signed a contract with Bharat Dynamics Limited for delivery of T-90 tank missiles manufactured under Russian license to the Indian army, The Hindu daily newspaper reported Tuesday.
Under the contract, estimated at $470 million, the deliveries of the Invar missiles, to be put on T-90 tanks, are to be completed within the next five years.
Invar is a laser-guided antitank missile with a range of five kilometers (three miles) and capability of penetrating explosive reactive armor.
Bharat Dynamics has been manufacturing the missiles in collaboration with Russia's state arms exporter, Rosoboronexport, the newspaper said.
According to media reports, India is planning to procure 25,000 Invar missiles for its T-90 tanks, including 10,000 to be bought directly from Russia and 15,000 to be manufactured domestically under Russian license.
© RIA Novosti
T-90 main battle tank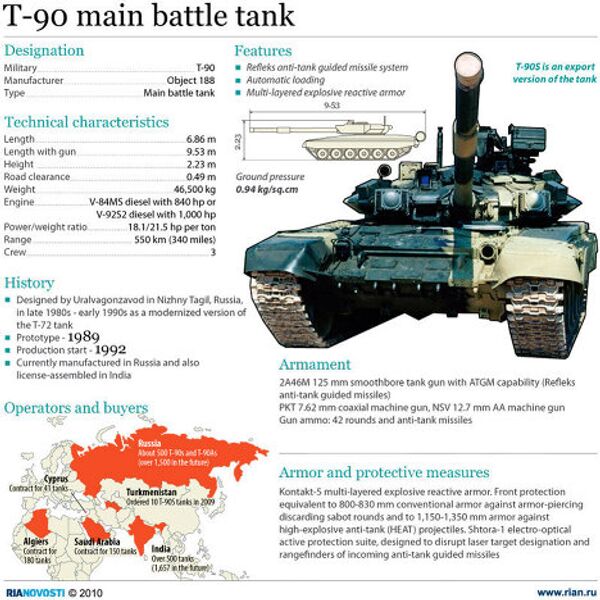 T-90 main battle tank