MOSCOW, August 26 (R-Sport) – A Russian Orthodox church to be built on the site of a future hockey complex in Yaroslavl will contain a memorial plaque dedicated to the 44 members of Lokomotiv Yaroslavl who lost their lives in a September 2011 plane crash, the KHL team's press service told R-Sport on Monday.
The church, named for Yaroslav the Wise, an 11th-century prince and Yaroslavl's namesake, will stand next to Lokomotiv's new training facility and the national Olympic Hockey Talent Pool Reserve School.
A plaque listing the names of players, coaches and staff killed in the September 7, 2011, crash will lie somewhere inside the church.
© RIA Novosti
Yak-42 crashes in Yaroslavl Region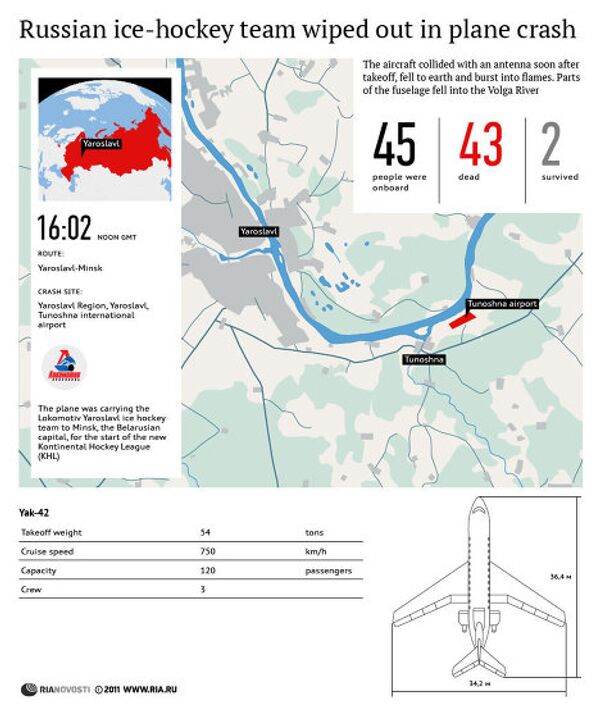 Yak-42 crashes in Yaroslavl Region