MOSCOW, August 29 (RIA Novosti) – Some 210 kilograms (460 pounds) of hashish with a street value of about 40 million rubles ($1.2 million), have been found hidden in flowers imported from the Netherlands, Russia's Federal Security Service (FSB) said Thursday.
A member of an international criminal group that has been delivering illegal drugs to Russia from abroad has been detained, the FSB said.
This is not the first time drug traffickers in Russia have thought up novel ways of hiding their stash.
On Monday, more than 10 tons of opium poppy was found hidden in a truckload of Chinese cabbage, Russia's Federal Drug Control Service (FSKN) said.
Earlier this month, customs officers in Russia's westernmost port of Kaliningrad found some 120 kilograms (265 pounds) of cocaine hidden in boxes of bananas from Ecuador.
About 8 million Russians use drugs, and almost 150,000 people are jailed annually for drug-related crimes, according to 2013 figures from the FSKN.
© Sputnik
Global Drug Trafficking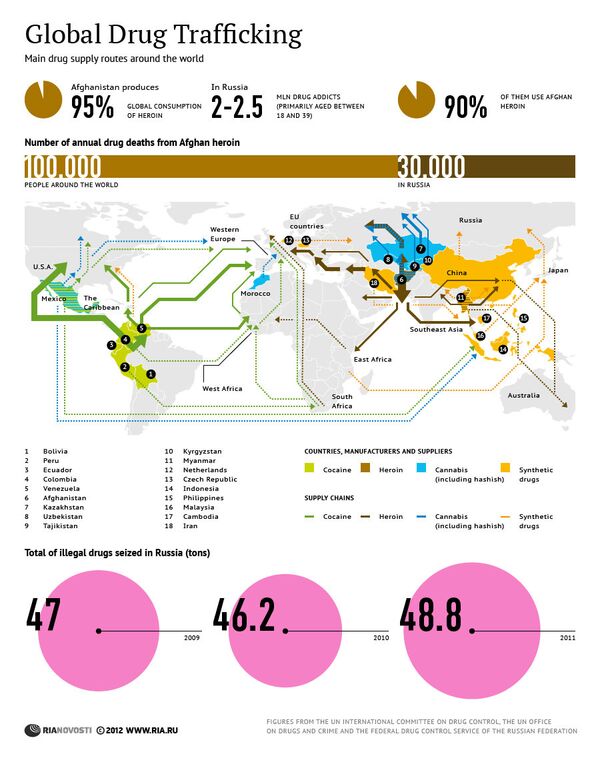 Global Drug Trafficking