MOSCOW, August 31 (RIA Novosti) – US diplomats have allegedly canceled a telephone conversation between Secretary of State John Kerry and his Russian counterpart Sergei Lavrov, a diplomatic source told RIA Novosti on Saturday.
The source said that the conversation was hastily arranged ahead of US President Barack Obama's announcement about a military operation in Syria. But then US diplomats unexpectedly canceled the conversation without providing any reasons, it said.
Obama said that he was prepared to launch a military strike against the government of Syrian President Bashar Assad after getting a sanction to use military force from the US Congress.
His decision followed the Aug. 21 chemical weapons attack allegedly perpetrated by Syrian government forces that killed 1,429 people, including 426 children, outside Damascus.
Russia has been Syria's most important ally during the civil that has claimed at least 100,000 lives since March 2011, according to the UN.
Moscow along with Beijing vetoed three UN Security Council resolutions against Assad's government.
© RIA Novosti
Forces Preparing for Possible Strike on Syria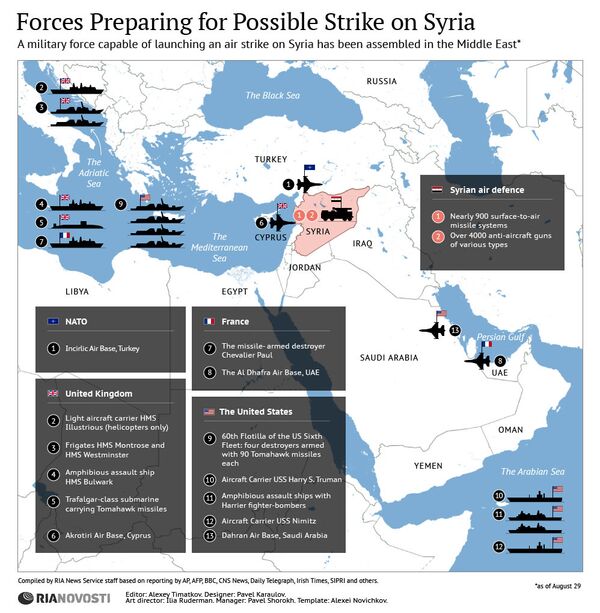 Forces Preparing for Possible Strike on Syria