Who would be a dictator? It's one of the loneliest, most horrible jobs in world. You ascend a mountain of skulls and then spend decades doing horrible things to people. Yes, you get fancy palaces, a golden bidet maybe, but you will have no friends. And if you fall, the crowds professing undying love will disappear like snow in July.
Look at Mussolini. He was genuinely popular in Italy and then, a few disastrous decisions later, everybody hated him. A mob abused his corpse and strung it upside down from a lamp post. His "friends" vanished.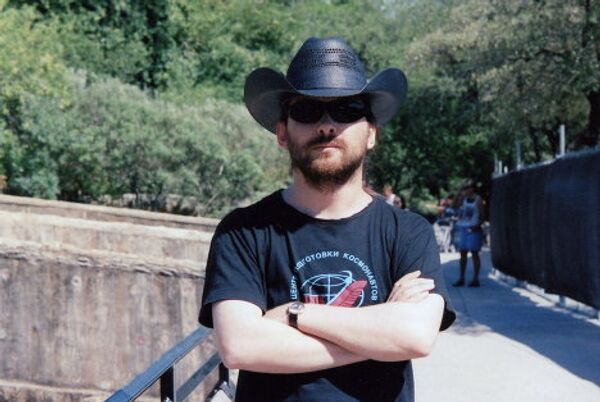 Daniel Kalder
Or what about Hitler? Holed up in his bunker, abandoned by the German Volk, Hitler was so depressed that, so the story goes, he tested out the poison intended for his suicide on his beloved dog. The Fuhrer burst into tears as his canine companion, so much more faithful than any human (except Eva Braun, I suppose), keeled over and died.
Then there's Stalin, so paranoid that he killed or imprisoned most of his pre-Revolutionary comrades, while humiliating his closest aides by forcing them to drink at raucous parties where he listened for any secrets that might slip from tongues lubricated by alcohol.
Or what about Bashar Assad? Once, John Kerry flattered him at a cozy and intimate dinner while his glamorous wife Asma was subject to a fawning profile in US Vogue magazine. But today, as the dictator has done what dictators normally do when faced with an uprising, Kerry is suddenly hot for launching rockets and Vogue has scrubbed the profile from their website.
It's lonely at the top.
This applies to all world leaders, of course. For instance, when Barack Obama hangs out with Jay-Z and Beyonce, does he think they would do so if he was still merely a professor of constitutional law?  Does Gerard Depardieu praise Vladimir Putin out of love, or because he wants to keep a Russian passport that helps him evade a "repressive" tax on his wealth in France? Doubts must always remain.
At least there is room for doubt, however. When lonely autocrats pay for the company of celebrities it is clear love is not involved. Various media outlets reported Tuesday that Kanye West is the latest Western superstar to pocket the authoritarian dollar, having allegedly accepted $3 million to perform at the lavish wedding of Kazakh president Nursultan Nazerbayev's grandson.
If anything, this type of transaction must reinforce the dictator's sense of isolation as the next day international newspapers and websites will contain denunciations of the celebrities, who usually deliver unconvincing apologies.
For instance, when J –Lo was exposed for performing at Turkmen dictator Gurbanguly Berdymukhamedov's recent birthday party she immediately delivered a mea culpa, although she made no statement about what she planned to do with her fee. For Nazerbayev it's worse: even his children and grandchildren are subject to this criticism and ostracization.
You might say that loneliness is a small price for dictators to pay, given their misdeeds, and I would agree with you. And yet this brings us to the strange bromance which has flourished between diminutive third-generation tyrant Kim Jong-un and the giant American ex-NBA star Dennis Rodman – who this week is in North Korea for a second visit to his "friend" Kim.  
Now Kim Jong-un is extra-lonely: whereas his father and grandfather at least knew North Korea when the country had friends in the communist bloc, he came of age when its citizens were starving to death and it was regarded as the weirdest country in the world.
The most recent indications of Kim's deep isolation emerged last week in the news story about the alleged execution of an ex-girlfriend for appearing in a sex tape and owning a Bible (a curious combination, it must be said). It's always difficult to know how much of what features in these news stories about North Korea is true, but when dictators fight to consolidate their power it is standard practice to silence those who knew them before their ascent – and so this one has a ring of truth.
It seems likely then that Kim Jong-un is in a pretty dark place these days: paranoid, fearful, murderous. And along comes Dennis, his friend, at exactly the right moment.
Could Rodman be working an angle? Well, he's not singing at a wedding or looking for citizenship, and he has explicitly stated that he will not raise the issue of Korean-American missionary Kenneth Bae, currently languishing in a North Korean prison.
No, says Rodman: "I'm not there to be a diplomat. I'm there to go there and just have a good time, sit with (Kim Jong-un) and his family, and that's pretty much it."
How rare it is to see a dictator with a real friend! And they make such an odd couple! Maybe they should consider doing a reality TV show together. But no – then commerce would get involved, and you saw what that did to Nicole Ritchie and Paris Hilton.
Kim might never recover if he and Rodman split up.  And it would be heart-breaking to think of Kim Jong-un, sitting alone on his golden bidet, crying like a baby …. 
Well, not really.
The views expressed in this article are the author's and may not necessarily represent those of RIA Novosti.
What does the world look like to a man stranded deep in the heart of Texas? Each week, Austin- based author Daniel Kalder writes about America, Russia and beyond from his position as an outsider inside the woefully - and willfully - misunderstood state he calls "the third cultural and economic center of the USA."
Daniel Kalder is a Scotsman who lived in Russia for a decade before moving to Texas in 2006. He is the author of two books, Lost Cosmonaut (2006) and Strange Telescopes (2008), and writes for numerous publications including The Guardian, The Observer, The Times of London and The Spectator.
Transmissions from a Lone Star: Vasily Grossman: From Stalingrad to Toilet Trouble
Transmissions from a Lone Star: Why do Russians Hate Texas so Much?
Transmissions from a Lone Star: When Kings Go Incognito
Transmissions from a Lone Star: Is Dostoyevsky Dangerous?
Transmissions from a Lone Star: The Reading Habits of Guantanamo Bay Inmates
Transmissions from a Lone Star: The Slow Creative Death of Vladimir Mayakovsky
Transmissions from a Lone Star: Why J-Lo Is More Ethical Than Our Greatest Statesmen
Transmissions from a Lone Star: Does Being a Rubbish President Invalidate Democracy?
Transmissions from a Lone Star: How Condemned Men (and Women) Say Goodbye
Transmissions from a Lone Star: Edward Snowden and the Irony of Leaking