GENEVA (Associated Press) – As the US and Russia follow up Friday on an apparently contentious opening round of talks the night before, their top diplomats will search for agreement on the nuts and bolts that go into a Russian proposal for securing Syria's chemical weapons stocks.
US Secretary of State John Kerry and Russian Foreign Minister Sergei Lavrov are being joined at the talks in Geneva by chemical weapons experts from their countries.
The diplomats are expected to meet again Friday to go over the mechanics, details and timing of the plan for the weapons to be inventoried, quarantined and destroyed.
© Sputnik
Elimination of Chemical Weapons in the World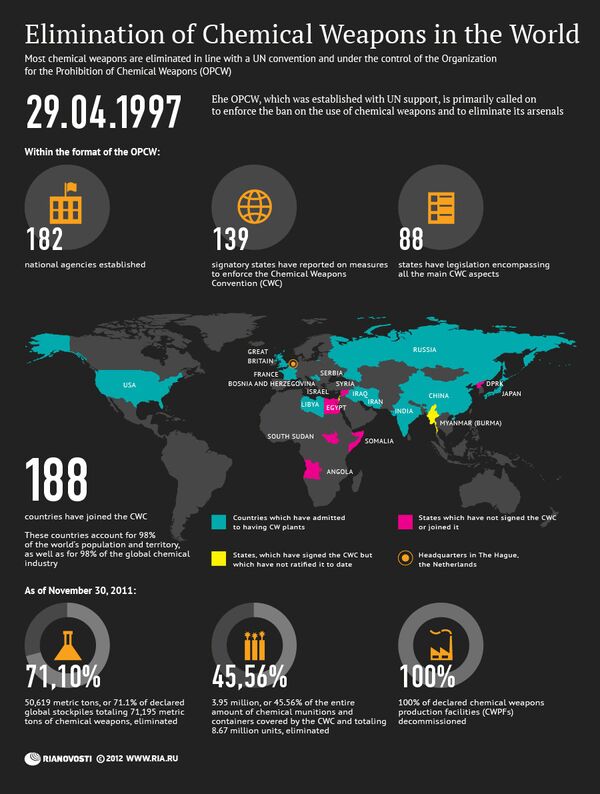 Elimination of Chemical Weapons in the World