PETROPAVLOVSK-KAMCHATSKY, October 11 (RIA Novosti) – Eurasia's highest volcano, Klyuchevskoy in Russia's Far Eastern Kamchatka Peninsula, threw plumes of smoke and ash high into the air on Friday amid a series of quakes in the region.
The Klyuchevskoy, which lies 220 miles north of regional capital Petropavlovsk-Kamchatsky, is one of the largest active volcanoes in the world and reaches an altitude of 15,584 feet. It erupts about every 2-3 years.
The Kamchatka emergencies ministry said in a statement that scientists observing volcanic activity in the region notified the authorities on Friday morning that the volcano had sent clouds of smoke and ash to the altitude of about 6,000 meters (19,700 feet).
© RIA Novosti
Inside a volcanic eruption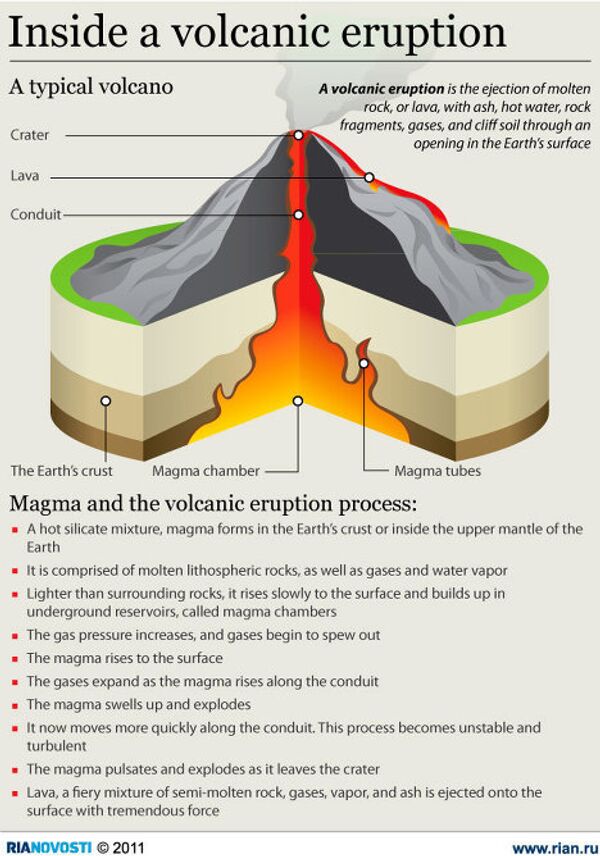 Inside a volcanic eruption
The volcanic activity coincided with a series of quakes in off Kamchatka's eastern coast. It is unclear whether the seismic events are related.
Scientists said five light and moderate earthquakes with a magnitude ranging between 4.4 and 5.1 took place in the area in the past 24 hours.
The epicenter was located about 110 km (68 miles) east of Petropavlovsk-Kamchatsky, at the depth of about 50-80 kilometers (30-50 miles).
The tremor went largely unnoticed by local residents, with no casualties or damage reported. No tsunami alert was issued.
© Sputnik
What causes earthquakes?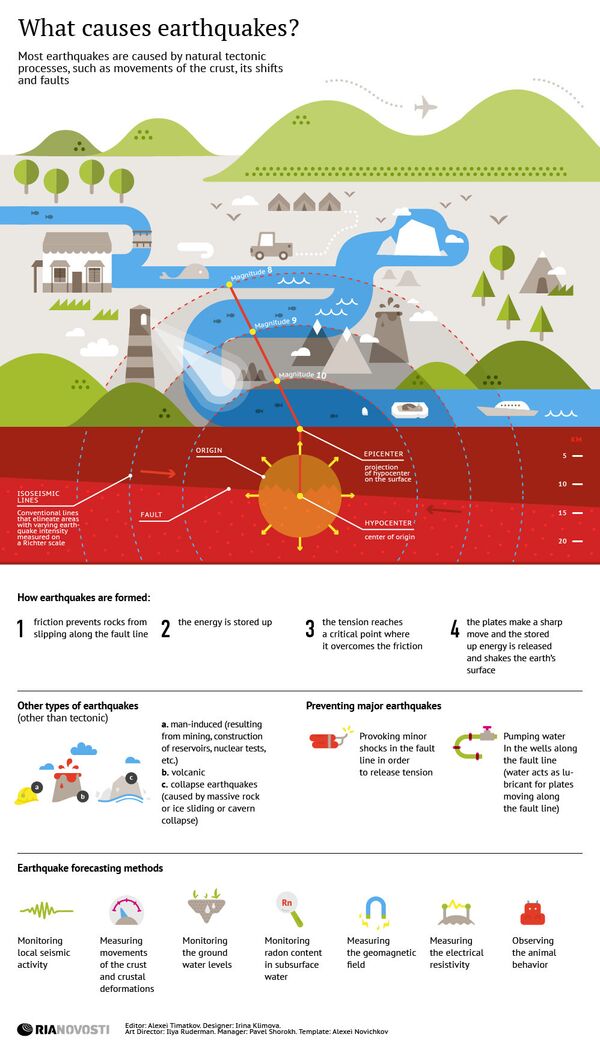 What causes earthquakes?