This week I have been moving house, as my landlord decided to sell the building I was living in. It's been a major pain in the neck, especially as I haven't found another place yet and will be staying with relatives until I do. But the forced move has also been illuminating, at least insofar as I had no idea I owned so many books until I started boxing up my library.
The job took me about a fortnight. Of course it wasn't the only thing I was doing, and I was packing other things as well, such as my prized machete from a tribe of Filipino headhunters with a monkey skull lashed to the sheath. But even so, boxing up the books took a long, long time. I knew I was really in trouble when the row of volumes I keep on the desk where I work filled a box of their own.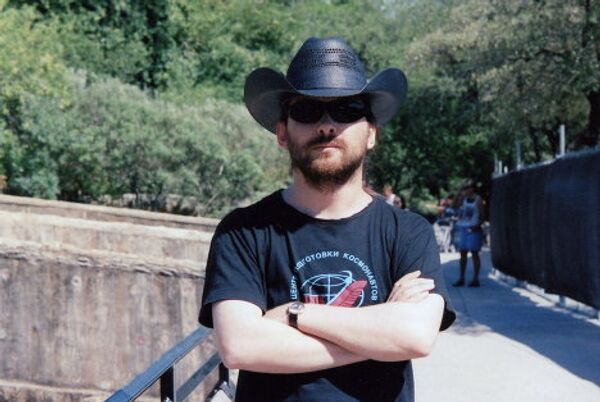 Daniel Kalder
Hm, I thought, do I have a "problem" with books?  Do I own too many? Some people have told me I do – my dad for instance. Back when I was a student he used to panic that all the books in my upstairs room would one day come crashing through the floor and land on his head while he was sleeping.
Of course I scoffed at such fears, but as I packed up my umpteenth box I did start to wonder if buying books wasn't some sort of compulsion for me: if not yet totally unhealthy, then possibly slightly out of control. The problem is that I live within driving difference of four second hand bookshops, one of which is huge and usually full of interesting stuff. It's difficult to resist the urge to step inside and browse …and then buy.
For instance, a few weeks ago I stopped by the big one and discovered a first edition of the journals of the last official court magician of the English monarchy – a snip at $6,000. For a moment I contemplated selling a lung to raise the funds, but then I decided I liked breathing too much.
It is level-headed decisions like that one which reassure me I am not yet completely out of control. On the other hand I did buy a huge collection of old American newspaper comics, so I can't say I left empty-handed either.
Meanwhile boxing up my books was just the first phase of my move. I also had to find a place to store them. Luckily for me, Americans generally have far too much stuff, and so a whole storage industry has sprung up to service the consumer goods overflow.
I've always been curious about these long rows of garages with corrugated iron doors you see along the freeway, and now this was my opportunity to enter that mysterious world. In fact there was nothing very mysterious about it; and soon my limbs began to ache as a friend and I heaved box after box from my truck to stack them in the storage unit I had rented.
Again, I wondered about the wisdom of my book collecting.  Was I ever going to read all these books? Did I really need to keep the ones I had already read? Why didn't I sell some of them?
Nah, I thought, my taste is just too good. I had bought all these books because I found them interesting, and most of them still were. I did manage to toss out an anthology of plays by Eugene O'Neill, bit that was about it.
But now I had another problem. I couldn't pack up all my books; I needed to keep some of them close to hand, for writing, or just because I like them. I filled six boxes with "essential" titles.
Wow, I thought. Six boxes? Essential? You're definitely out of control now. 
Naturally I ignored these voices of doubt. But then I remembered that my relatives collect antiques and have two great Danes: space was at a premium in their house. With great regret, I reduced my essential list to two boxes: what if I need them, and they're buried under furniture in my storage unit?
But then I had a brilliant idea.
I could put four of my "essential" boxes in the trunk of my car.    
Why not? I thought. I'd heard of people living out of their cars, so why not read out of my car? The space is there, so why waste it?
So I duly tossed four boxes of books in my car. And I have to say, that it feels pretty good. It's not just that I can access my collection of Stalinist books any time, or that I can crack open my luxurious collection of psychedelic French cartoons whenever I feel like it, or dip into one of my books on the apocalypse in the supermarket parking lot if I want to.
No, it's the transformation of my car into a vessel for some of history's greatest and weirdest and worst thoughts that pleases me. I like that nobody knows that my car is full of so much wonder, so many ideas…although I'll admit it also feels pretty ludicrous when I go grocery shopping and wind up balancing a loaf of bread and some milk atop my copy of The History of the Communist Part of the Soviet Union (Short Course).
The views expressed in this article are the author's and may not necessarily represent those of RIA Novosti.
What does the world look like to a man stranded deep in the heart of Texas? Each week, Austin- based author Daniel Kalder writes about America, Russia and beyond from his position as an outsider inside the woefully - and willfully - misunderstood state he calls "the third cultural and economic center of the USA."
Daniel Kalder is a Scotsman who lived in Russia for a decade before moving to Texas in 2006. He is the author of two books, Lost Cosmonaut (2006) and Strange Telescopes (2008), and writes for numerous publications including The Guardian, The Observer, The Times of London and The Spectator.
Transmissions from a Lone Star: Please Don't Steal My Brain When I Die
Transmissions from a Lone Star: Of Oligarchs and Fungi
Transmissions from a Lone Star: The Secret Rituals of History's Most Creative Minds
Transmissions from a Lone Star: Apparently We Are All Getting Very Old
Transmissions from a Lone Star: The UN General Assembly 'Explained'
Transmissions from a Lone Star: Will Somebody Please Pay Me to Lie in Bed All Day?
Transmissions from a Lone Star: In Britain, Big Brother Is Watching Your Dog Poop
Transmissions from a Lone Star: Kim Jong-un and Dennis Rodman: A Heartwarming Tale of True Friendship
Transmissions from a Lone Star: Vasily Grossman: From Stalingrad to Toilet Trouble
Transmissions from a Lone Star: Why do Russians Hate Texas so Much?