MOSCOW, November 1 (RIA Novosti) – Two Russian Tupolev Tu-160 Blackjack strategic bombers currently on a tour-of-duty in South America will carry out a series of patrol missions over the region in line with the program of combat training, the Defense Ministry said.
The nuclear-capable bombers arrived in Venezuela on October 28 and conducted patrols over the Caribbean before landing in Nicaragua on Thursday.
"The crews are now resting and preparing for new missions. They are scheduled to carry out several patrols over the region," Commander of the Russian Long-Range Aviation, Lt. Gen. Anatoly Zhikharev, said at a Defense Ministry meeting on Thursday.
© Sputnik
Russian Tu-160 Blackjack strategic bomber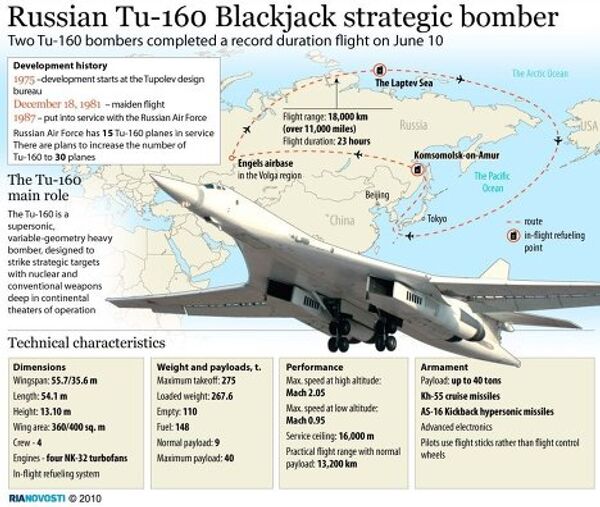 Russian Tu-160 Blackjack strategic bomber
The meeting at the Defense Ministry summed up the results of the Wednesday snap check of Russia's nuclear deterrent on orders by President Vladimir Putin.