MOSCOW, November 4 (RIA Novosti) – The head of the Russian Orthodox Church on Monday awarded Vladimir Putin with a prize in recognition of the president's policies intended to make Russia a leading world power.
The award was established this year by the World Russian People's Council, a public organization under the aegis of the Russian Orthodox Church.
Patriarch of Moscow and All Russia Kirill, who chairs the council, said the prize was to honor Putin's efforts to turn Russia into "a powerful and strong country that has self-respect and is respected by others."
The World Russian People's Council, which has existed since 1993, is described by its organizers as one of the biggest international public forums playing an important part in forming Russia's civil society.
This year, it gathered on Russia's National Unity Day, a holiday introduced by the Kremlin in 2005 to mark the liberation of Russia from Polish invaders in 1612. It replaced the communist holiday of November 7 that celebrated the 1917 Bolshevik Revolution.
© RIA Novosti
President Vladimir Putin's Life and Milestones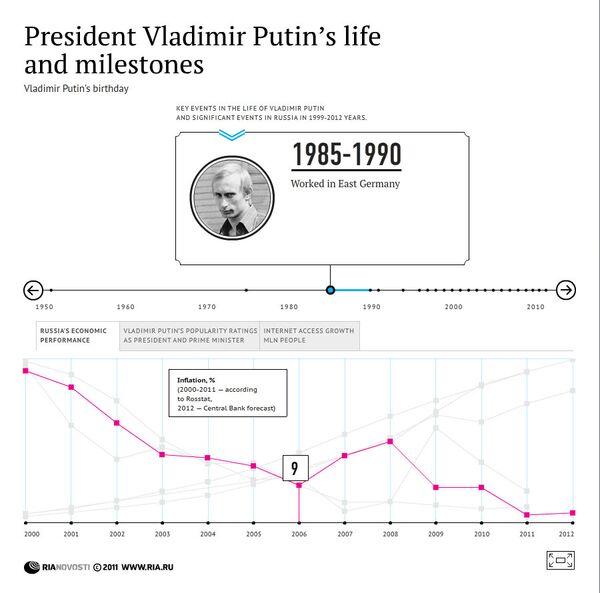 President Vladimir Putin's Life and Milestones