ST. PETERSBURG, November 5 (RIA Novosti) – Construction of the largest and most powerful nuclear-powered icebreaker began on Tuesday in St. Petersburg's Baltic Shipyard.
The yet-unnamed ship, to be powered by two nuclear reactors, will be 14 meters (46 feet) longer and four meters (13 feet) wider than the current largest, the 50 Let Pobedy (50 Years of Victory), used last month to bring the Olympic flame to the North Pole.
Russia is the only country with a nuclear icebreaker fleet. The record-breaking vessel, being constructed under a 37.9 billion ruble ($1.2 billion) contract, is expected to be floated out in November 2015.
© RIA Novosti
Russia's nuclear icebreaker fleet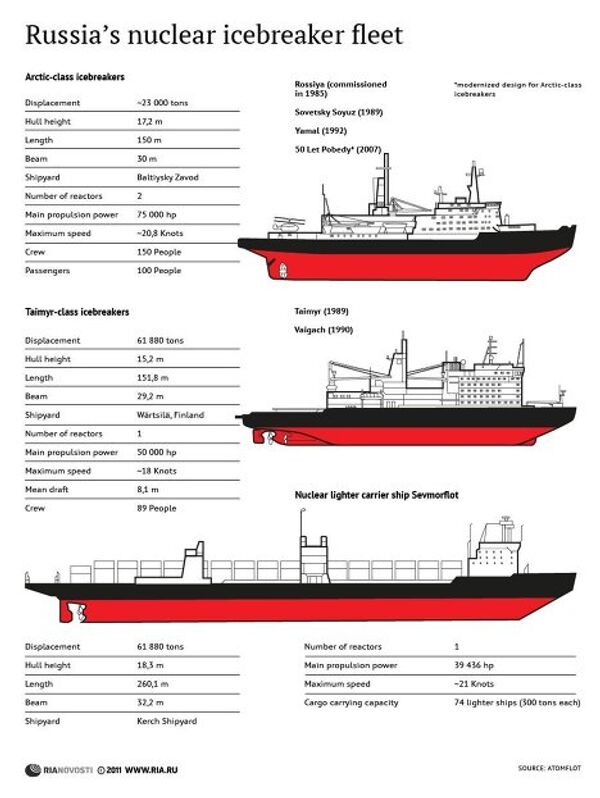 Russia's nuclear icebreaker fleet
"There are no doubts that this work will be completed in due time and with due quality," Ivan Kamenskikh, the president of the United Shipbuilding Corporation, said during Tuesday's ceremony.