MOSCOW, November 29 (RIA Novosti) – Russia plans to develop fully automated air defense radars and deploy them to the Arctic, a senior aerospace defense official said Friday.
"We are significantly cutting the number of service personnel operating air defense equipment," Maj. Gen. Kirill Makarov, deputy commander of the Russian Aerospace Defense Forces, said in an interview with Rossiya 24 television.
Makarov said R&D work is under way to develop unmanned radars for specific deployment in Russia's Far North.
Maj. Gen. Alexander Golovko, commander of the Aerospace Defense Forces, said Thursday that the Arctic is a key area that demands a high degree of protection from airborne and missile threats.
Russia has started the construction of an early missile warning radar site in the country's Far North, along with the deployment of aerospace defense units in the Arctic, including electronic warfare facilities, he said.
© Sputnik
National claims to the Arctic shelf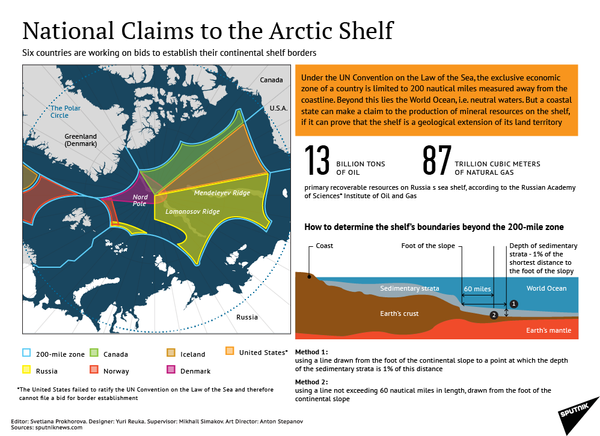 National claims to the Arctic shelf