MOSCOW, December 2 (RIA Novosti) – Russian naval forces are set to make the Arctic a priority region, boosting combat training and scouting lesser-known areas of the icy territory in 2014, a navy spokesman said Monday. 
The Northern Fleet will conduct sailing and diving expeditions in the Arctic and develop a series of ice-class patrol ships to protect the country's interest in the region, said Vadim Serga, a captain First Class and spokesman for the fleet's Western Military District. 
Russia has already begun deploying aerospace defense units and constructing an early missile warning radar system near the far northern town of Vorkuta. Completion of that system is planned for 2018.
© Sputnik
National claims to the Arctic shelf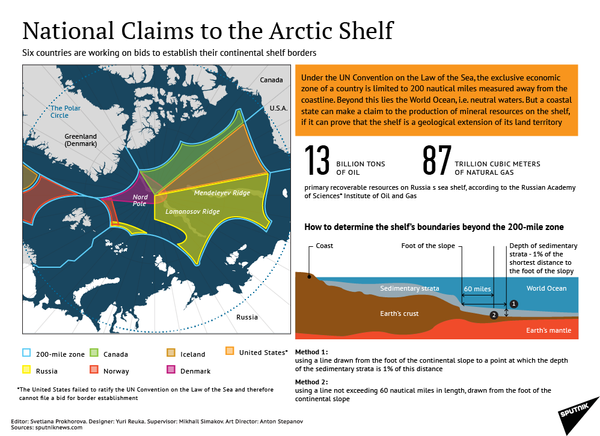 National claims to the Arctic shelf
The Defense Ministry is also renovating the Temp military airfield on the New Siberian Islands in the extreme north. 
International competition for influence in the Arctic has stepped up considerably in recent years, with countries like Canada, Denmark, the United States, and Norway all increasing their military presence in the resource-rich region.
It is estimated that the Arctic contains one of the world's largest reserves of untapped hydrocarbon resources.