MOSCOW, December 16 (RIA Novosti) – A batch of Su-34 fighter jets was delivered to Russia's military Monday in the final consignment under a 2008 deal with the Defense Ministry for Sukhoi aircraft maker to deliver 32 of the two-seat bombers.
The aircraft, also known by the NATO codename Fullback, were handed over at the Novosibirsk aircraft plant, which is part of the Sukhoi holding company.
Sukhoi officials said the company has already started implementing another contract with the Defense Ministry to deliver an additional 92 Su-34s, making a total of 124 aircraft by 2020.
A derivative of the Su-27 fighter, the Su-34 is fitted with twin AL-31MF afterburner turbojet engines and can carry a payload of up to eight tons of precision-guided weapons over 4,000 kilometers.
The aircraft will eventually replace all of the ageing Su-24 strike aircraft in service with the Russian air force and navy.
© RIA Novosti
Russian Air Force to adopt Su-34 "flying tank"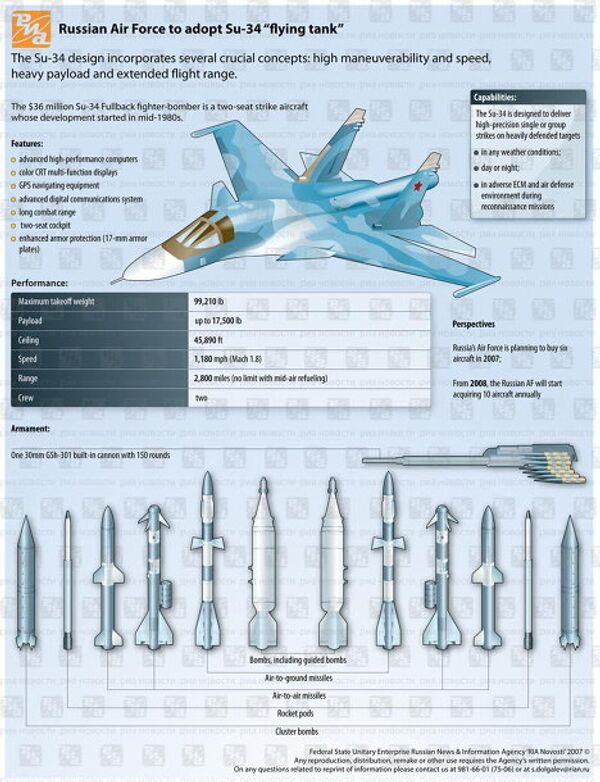 Russian Air Force to adopt Su-34 "flying tank"