ULAN-UDE, December 25 (RIA Novosti) – Russia's Ulan-Ude aircraft manufacturing plant said Wednesday that it is developing a variant of the famed Mi-8 transport helicopter for use by the military in harsh Arctic climate.
The modified Mi-8 will feature a more powerful engine, an auxiliary electric generator, an ice-protection system and ski landing gear for landing on soft snow and swamps.
"The helicopter's heating system will be based on technologies used on spacecraft," said Sergei Solomin, the plant's chief engineer.
Russia has officially set a goal of deploying a combined arms force by 2020 to protect its political and economic interests in the Arctic, including military, border and coastguard units.
According to the Russian military, two Arctic brigades will be deployed in Russia's extreme north over the next few years. Russia also plans to return to mothballed Soviet-era Arctic airfields and establish a permanent naval presence along the strategically important Northern Sea Route.
The Arctic, believed to have vast untapped natural resources, has increasingly been at the center of disputes between the United States, Russia, Canada, Norway and Denmark in recent years, as rising temperatures lead to a reduction in sea ice, opening up access to lucrative offshore oil and gas deposits.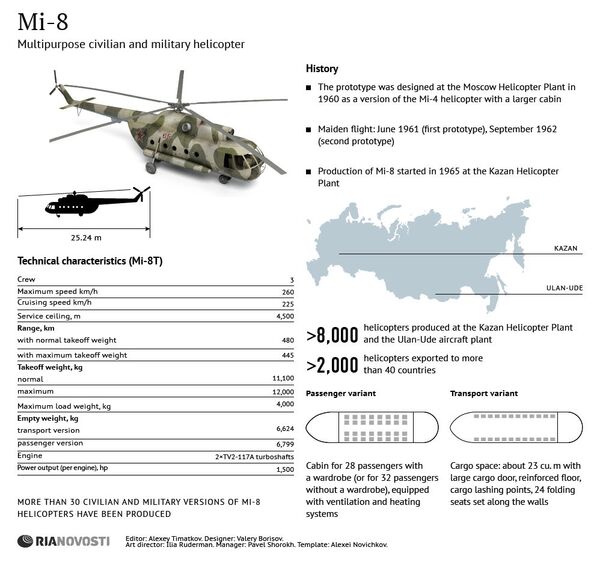 Mi-8 helicopter