IRKUTSK, December 26 (RIA Novosti) – The Russian air force is planning to order an additional batch of new Yak-130 combat trainers because demand for the aircraft is growing, the air force's top commander said Wednesday.
The current contract with Russia's Irkut aircraft corporation stipulates the delivery of 55 Yak-130s to the air force. A total of 42 aircraft have been delivered so far.
"It is certain that we will sign a new contract [on additional Yak-130 deliveries]," Lt. Gen. Viktor Bondarev said during a visit to the Irkutsk aircraft manufacturing plant, which makes Yak-130 trainers.
© Sputnik
Pilot training aircraft Yak-130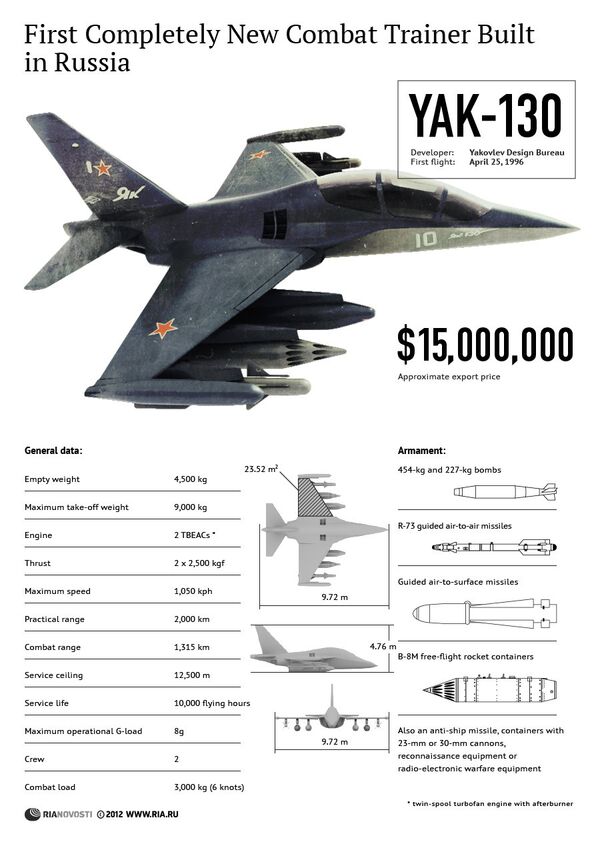 Pilot training aircraft Yak-130
The plane has been chosen as a basic aircraft for Russian air force pilot training. The first deliveries of the aircraft started in 2009.