YEREVAN, January 1 (RIA Novosti) – Armenian President Serzh Sargsyan said on Wednesday that his country would complete all procedures to join the Russian-led Customs Union this year.
"I'm sure that this year we will become a full-fledged member of the Customs Union. Armenia will create a new environment, in which it will be better protected and more competitive, Sargsyan said in his televised New Year speech.
Armenia decided in September to join the Moscow-led Customs Union of Russia, Belarus and Kazakhstan. A roadmap on Yerevan's admission was signed on December 24.
© Сollage by RIA Novosti
Customs Union of Russia, Belarus and Kazakhstan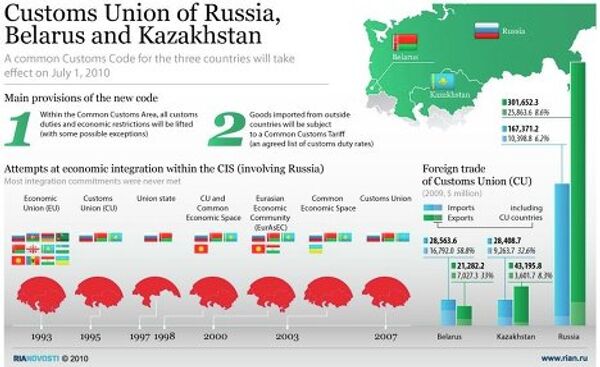 Customs Union of Russia, Belarus and Kazakhstan