MOSCOW, January 17 (RIA Novosti) – The European Space Agency is interested in further joint space-probe missions with Russia to the moon, Mars and Jupiter, its head said Friday.
ESA general director Jean-Jacques Dordain told reporters that further cooperation could follow last year's agreement to jointly develop the ExoMars mission to search for signs of life on the Red Planet.
That mission plans to send three probes to Mars – an orbiter, a stationary lander and a rover – in two launches of the Russian heavy-lift Proton-M rocket scheduled for 2016 and 2018.
NASA withdrew from the project following budget cuts in 2012, opening the door for Russian participation.
Dordain noted that the ESA shared Russia's interest in a cooperative mission to Jupiter and its moon Ganymede.
Earlier it was reported that Russia was mulling participation in the ESA mission JUICE, which stands for "JUpiter ICy moon Explorer."
© Sputnik
Proton Carrier Rocket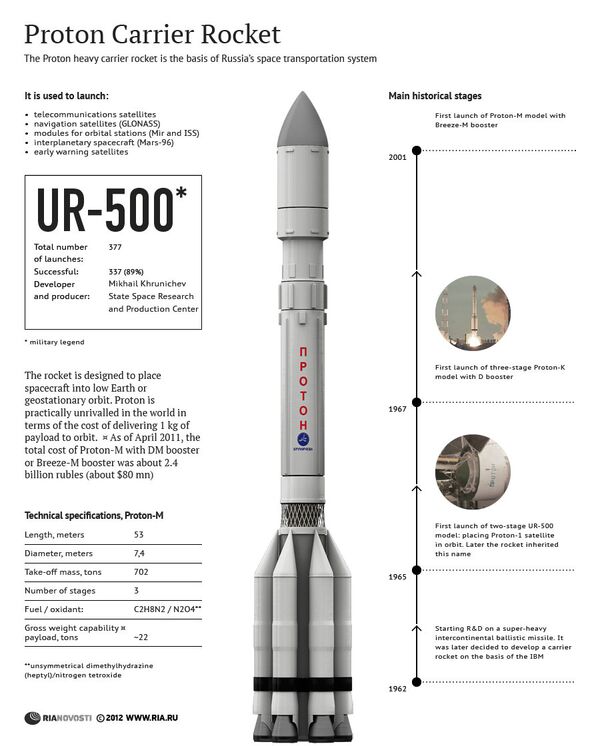 Proton Carrier Rocket
The mission is slated to explore Jupiter and three of its largest moons – Ganymede, Callisto and Europa – and is expected to reach the solar system's largest planet around 2030.
Currently under development, the mission would be Europe's first to the outer solar system apart from the Huygens probe, which piggybacked on the American Cassini spacecraft to reach Saturn's moon Titan in 2005.
On Friday Rene Pishel, the head liaison of the ESA in Russia, told journalists that four Russian Soyuz-ST rockets would be launched this year from the ESA's Kourou space center in French Guiana, including the launch of the ESA's Sentinel-1 satellite to monitor small movements in Earth's continents and oceans.