MOSCOW, January 31 (RIA Novosti) – Hollywood tough guy and martial arts guru Steven Seagal has agreed to consider becoming an international ambassador for Kalashnikov-made small arms.
The state-owned Rostech corporation, which owns Kalashnikov Concern, announced earlier this month that it has signed a deal with a US company to supply 200,000 firearms annually, and it is now looking to market its products worldwide.
Although Seagal's star has long been on the wane in his home country, the United States, his movies are still broadcast regularly across the world and remain particularly popular in Russia.
He has been hosted frequently by authorities in Moscow, making him a natural fit to represent a Russian brand.
"Seagal is ready to hold talks on a contract with Russian concern Kalashnikov on promotion of its weaponry [abroad]," Rostech said in a news release.
The star of "Hard to Kill" and "Under Siege" made headlines in March when he joined President Vladimir Putin at the opening of a martial arts center in Moscow to support a plan to improve physical fitness.
In May, he visited Chechnya in southern Russia and met with Ramzan Kadyrov, a former militant fighter who now heads the republic.
Earlier this week, Seagal made an appearance on US network Fox News in which he fulsomely praised Putin. He also said Russia's FSB security services and the Spetsnats special forces would be more than capable of preventing any attacks on the Winter Olympics in Sochi due to begin next week.
© Sputnik
The legendary Kalashnikov assault rifle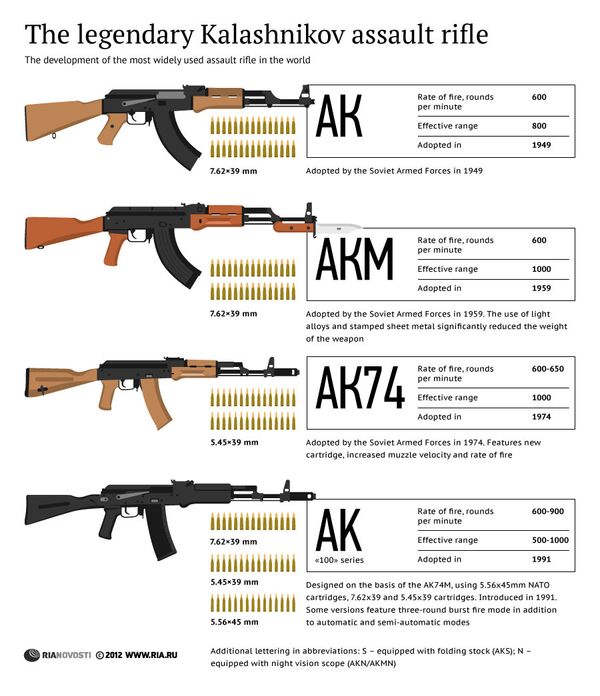 The legendary Kalashnikov assault rifle
"The FSB and Alfa Spetsnaz are really some of the best on Earth, so it's going to be pretty tough for anybody to pull it off," he told Fox News presenter Mike Huckabee.
The Kalashnikov Concern, one of the world's largest firearm producers, is the maker of the famed AK-47 assault rifle and its military derivatives. The company also produces a wide range of civilian guns for sport shooting and hunting.