NEW DELHI, February 6 (RIA Novosti) – Russia's Kalashnikov Concern is in talks with several Indian companies on setting up joint ventures to produce small arms and high-precision weaponry, a company official said Thursday.
"India for us is a market with high potential…and we are marketing here all weapons on our production list, including assault rifles, sniper rifles and high-precision weapons," Andrei Baryshnikov, Kalashnikov exports director, said at the DEFEXPO INDIA-2014 exhibition in New Delhi.
"Taking into account the specifics of Indian legislation, we are considering the possibility of establishing joint ventures on arms production. Talks are underway with specific companies," Baryshnikov said.
He added that the possible ventures would be involved in production of combat weaponry as well as firearms for civilian use, including hunting rifles and shotguns.
The Kalashnikov Concern, one of the world's largest firearms producers, makes the famed AK-47 assault rifle and its military derivatives.
© Sputnik
The legendary Kalashnikov assault rifle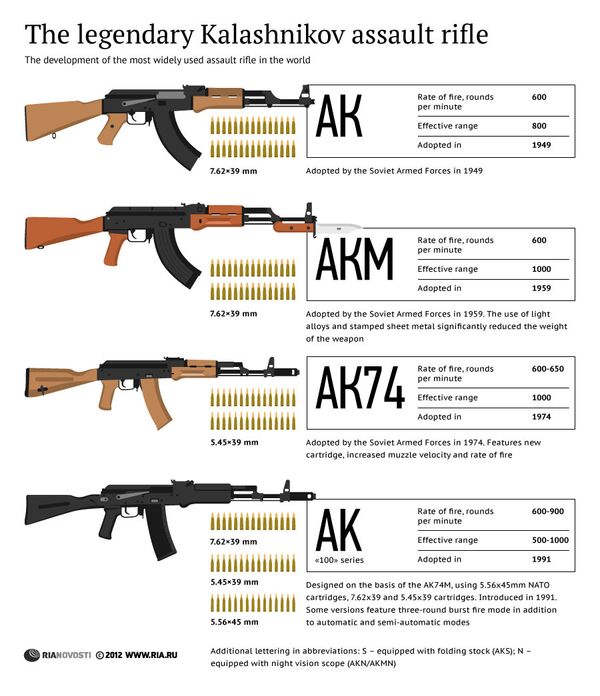 The legendary Kalashnikov assault rifle
The company also produces a wide range of civilian guns for sport shooting and hunting.
It recently signed a deal with a US firm to supply 200,000 firearms annually, and is looking to market aggressively its products worldwide.