MOSCOW, February 12 (RIA Novosti) – Russia will increase oil production this year by 0.3 percent to 525 million tons and boost its natural gas output by 4.8 percent to 700 billion cubic meters, the country's deputy energy minister said Wednesday.
"We could increase gas production even more, but there are issues with storage, transportation and consumption," said Kirill Molodtsov.
The boost in oil output is expected as a result of launching new fields last year, he said.
© Sputnik
The world's richest countries by oil and gas reserves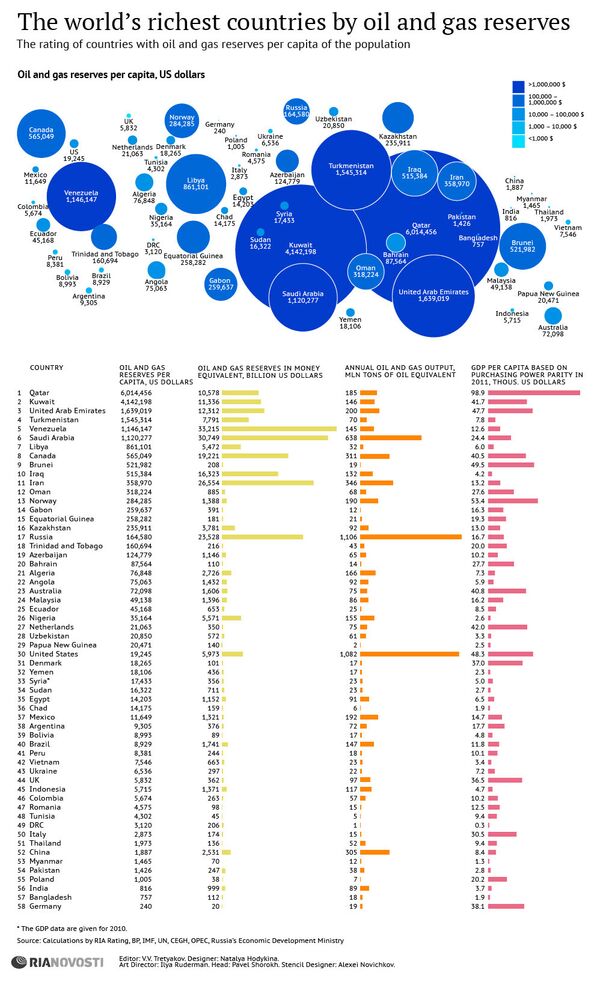 The world's richest countries by oil and gas reserves