KRASNAYA POLYANA, Russia, February 19 (R-Sport) – Canada stole the women's bobsled gold medal from the United States in the last run of the competition Wednesday.
The U.S. crew of pilot Elana Meyers and brakeman Lauryn Williams had led throughout the contest and held a 0.11-second lead going into the fourth and final run. However, they finished 0.10 seconds behind Canadians Kaillie Humphries and Heather Moyse in the sort of last-run turnaround that is extremely rare in bobsledding.
Both crews put in slow last runs, with Humphries' time almost half a second off Meyers' world record in a contest decided by errors rather than outright speed.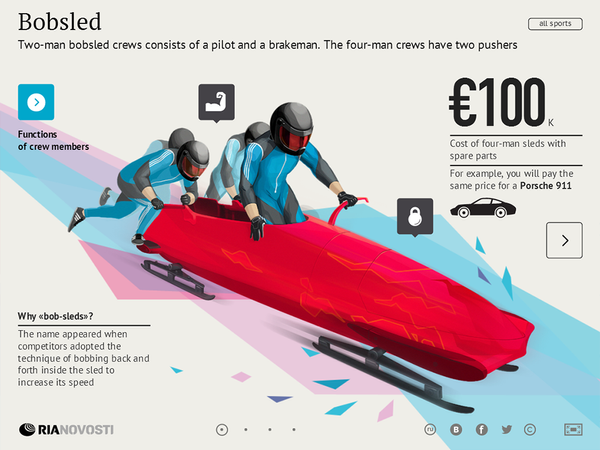 Bobsleigh